Good times in the air and on the ground at 6th Junior World Hot Air Balloon Championship
By Hiromi Furukawa (JPN), Hot Air Balloon Pilot, CIA PMR & Officials Subcommittee member
Live from Grudziadz, Poland
Are you watching the live streaming done by Dominic Bareford from the site at FAI Ballooning Facebook page?
Have you been watching the daily episode uploaded on the YouTube channel of FAI Ballooning?
Dominic Bareford explains how certain tasks work which I think is very interesting.
You can see interviews with the participants as well.
If you are not following those channels, you are still in time!
Follow and enjoy!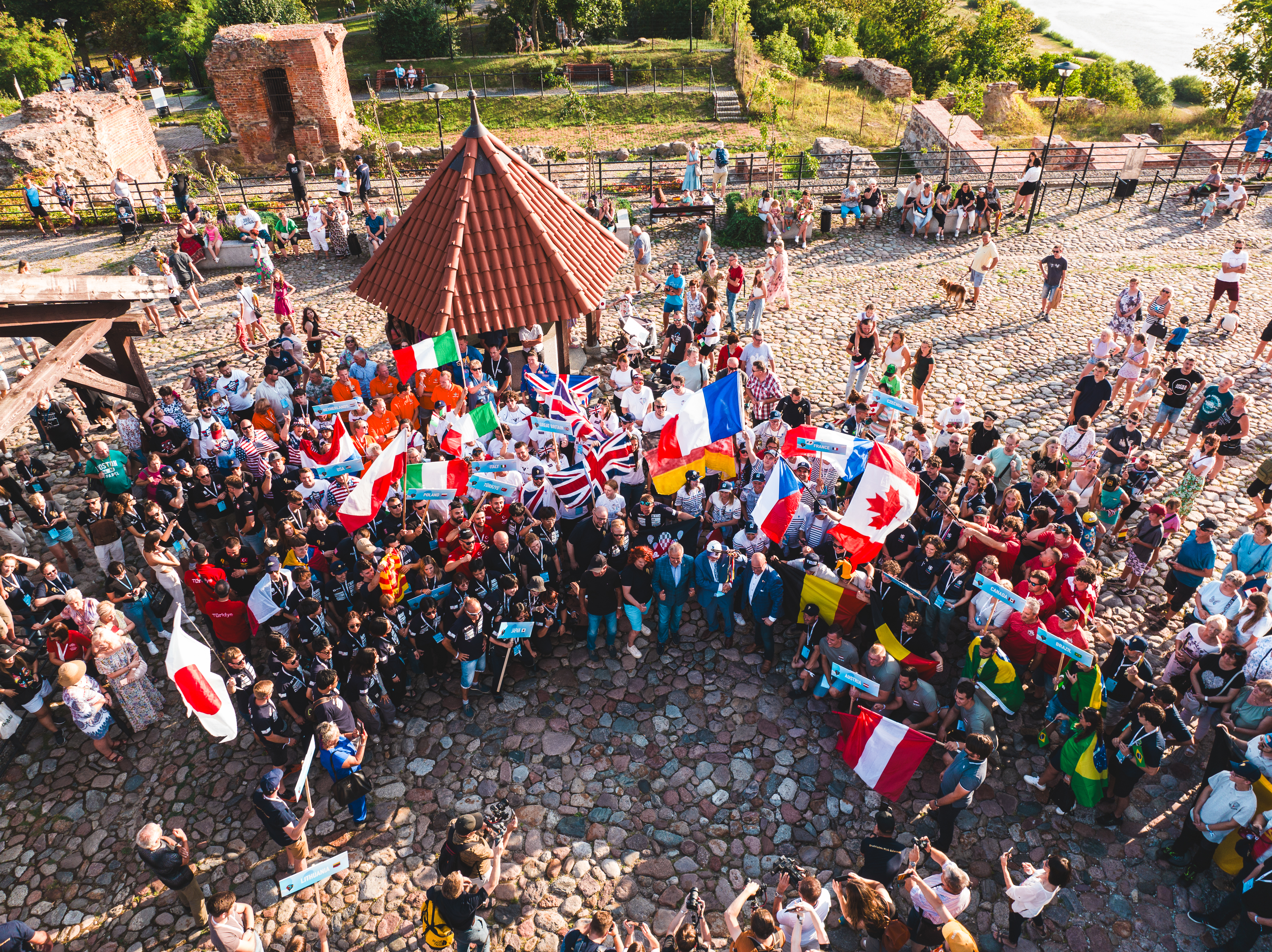 Busy in the baskets
Only after 2,5 days from the start of the Championship, the participants of the Junior Worlds had 25 tasks total with 15 different kinds of tasks! In 1 flight they had 8 tasks. Isn't it great?
Dr. John Grubbstrom, the Jury President and President of Honor for FAI, commented :
This is a very well arranged and very competitive Event ! Young pilots from all over the World are enjoying a very friendly atmosphere here in Grudziadz (not only the weather!) with plenty of social activities like beach bonfire, barbecue parties and excursions. Good times in the air and on the ground! Just as one of the purposes of the World Championships, to reinforce the friendship amongst aeronauts of all nations. First class!"

And one of the measuring team members, Zinta Ozolina said :
This is really nice event. Good location, interesting tasks. Hotel is nice, where officials stay. We also have briefings here. There is big lake next to the hotel, with beach. Every evening there is a small after flight party with some food and beer and music.
As I could find only key officials at the website.
May I introduce the names of Scorers and Target team members here?
Scorers:
Martin Graf and Zuz Bryant
Target team members:
Monika Szymanek, Amelia Kolodziejska, Ieva Suopyte, Dominik Kubiak, Ignas Kundrotas, Mirosław Majchrzak, Inga Joksaite, Jonas Sakalauskas, Saule Luka Komaite, Andrzej Hodyna, Ela Nowicka, Maciej Sobczak, Waldemar, Kacper Grabowski, Jakub Mus, Nathalia Holowiriska, Jadwiga Sobecka, Ieva Lota Komaite, Rafal Pawlak, Zinta Ozolina, Maria Maczyriska, Wiktoria Tybus, Robert Bronikowski, Olga Mazouchova, Katharina Graf, Owidiusz Pryk, Agata Brykalska
Thank you all for your hard work!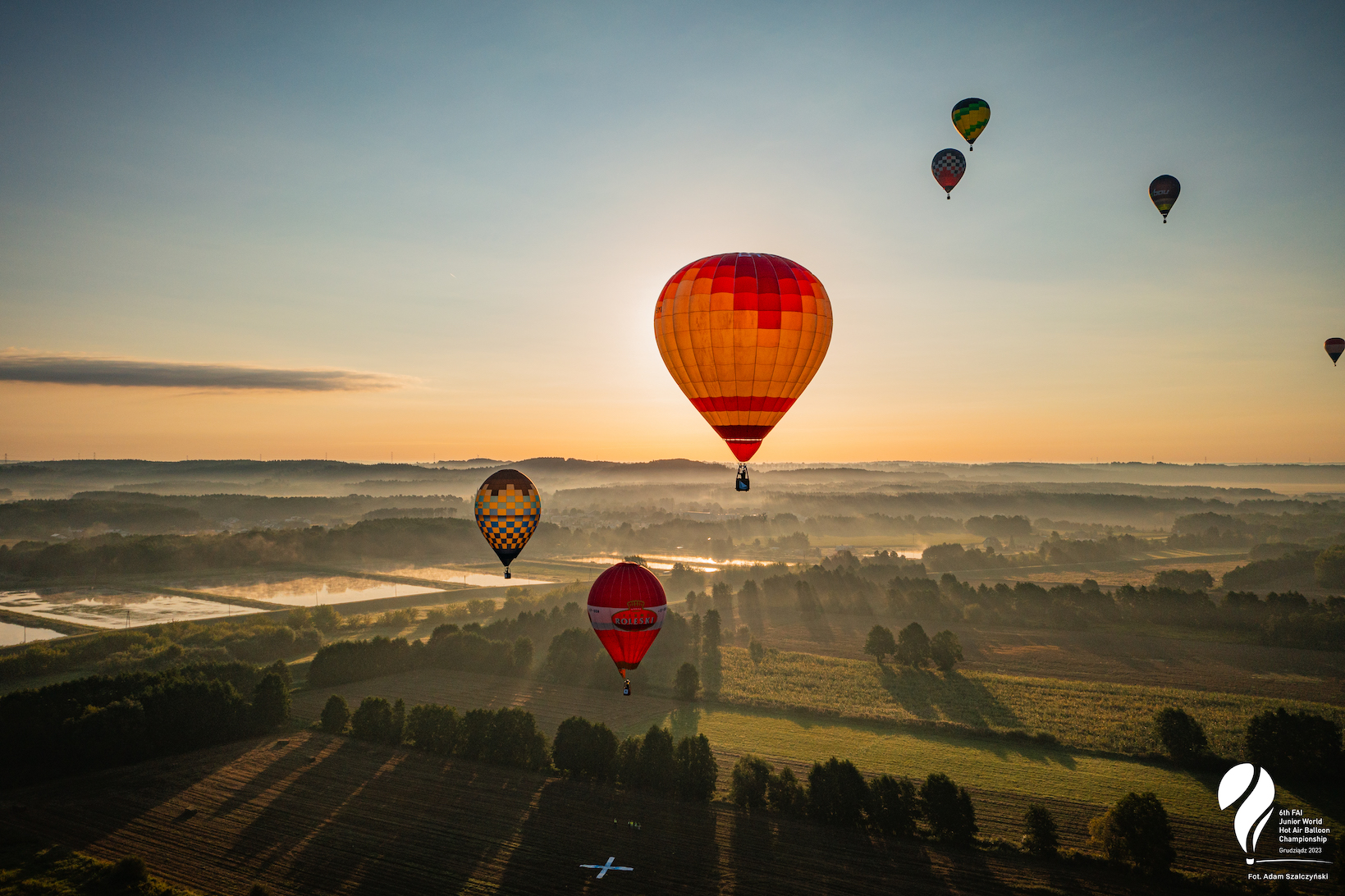 People are enjoying following the Championship from home.
I asked one of my Japanese ballooning friends, Hirosuke Takezawa, if he was following the Championship and his answer was YES!
He found the Watchmefly.net site very useful as he can see task sheets, results and ENB all together in one site, even from home in Japan.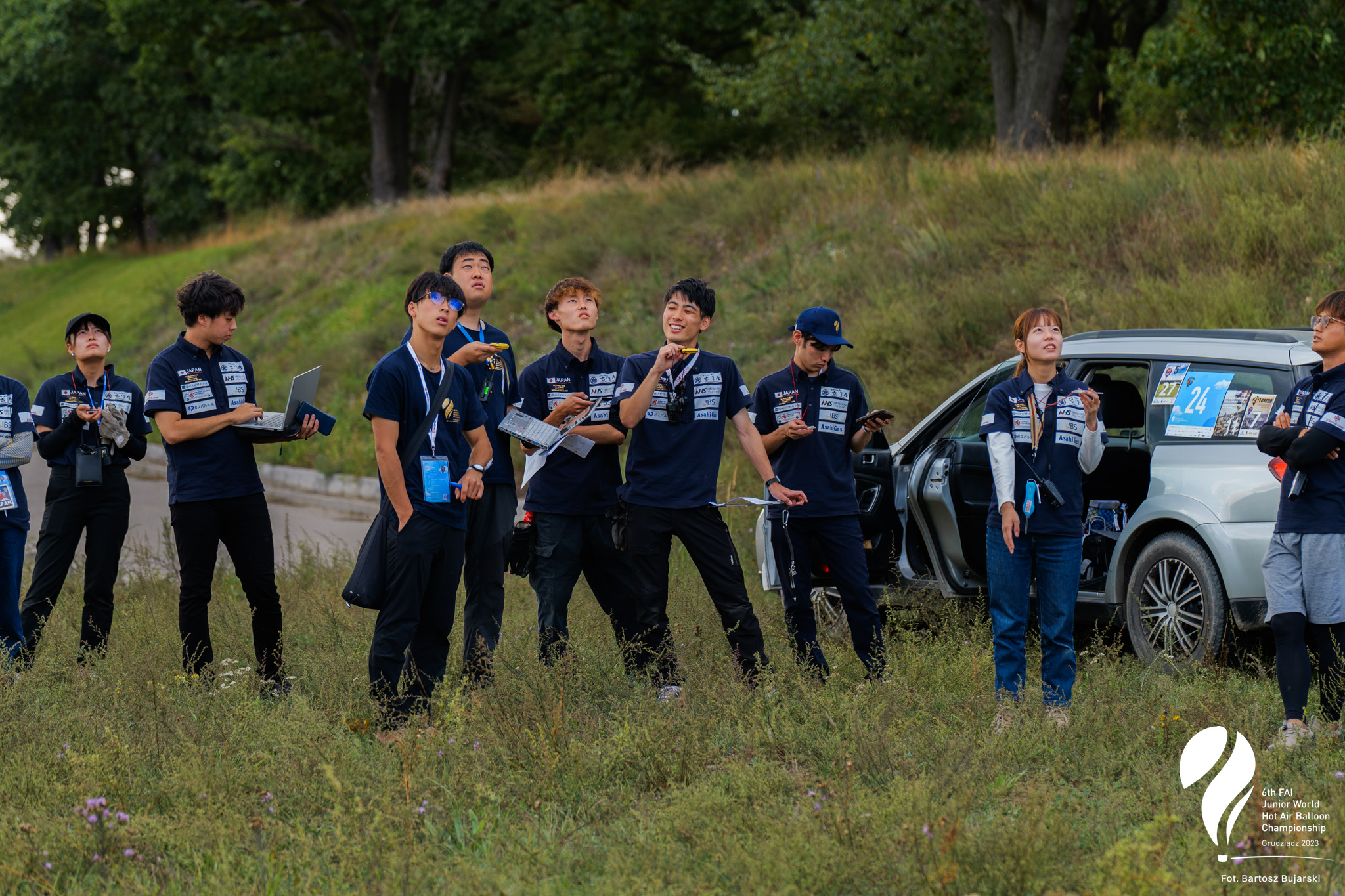 He continues :
Even though they are young pilots, they are doing really good.
I saw Japanese participants' results and it surprised me a lot especially for task 8 LDR. I thought this is the advantage of competing as one team.

However, I don't think it would be a good idea to fix a team from the junior level. Junior championship is a valuable opportunity for balloon-loving young people to gather from all over the world, so I think it would be good if they could talk more with pilots from other countries.

As for the variation of the competition, they had 8 tasks in a flight, and that is tough and challenging.

Looking at the picture, the flight area seems big so there probably are many choices for tasks, which is nice.

www.Watchmefly.net

As Hirosuke said we can follow the event from a competition point of view.
We can find the task sheet and the weather information that was distributed at the task briefings.

The pilots use the Balloon Live App during flights. We find provisional results for certain tasks as soon as the Balloon Live App transmits the data to watchmefly. Even if the pilot is still flying, where there is an internet connection, information is sent. Or at the task site where there are target teams, they also update results from the fields.

For those who want to see the statistics, it is possible with watchmefly.
Saturday morning is the last competition flight.
At the moment the scores of top pilots are still close to each other, and anyone has a good chance of going up the ranking, so I want all the pilot to do their best.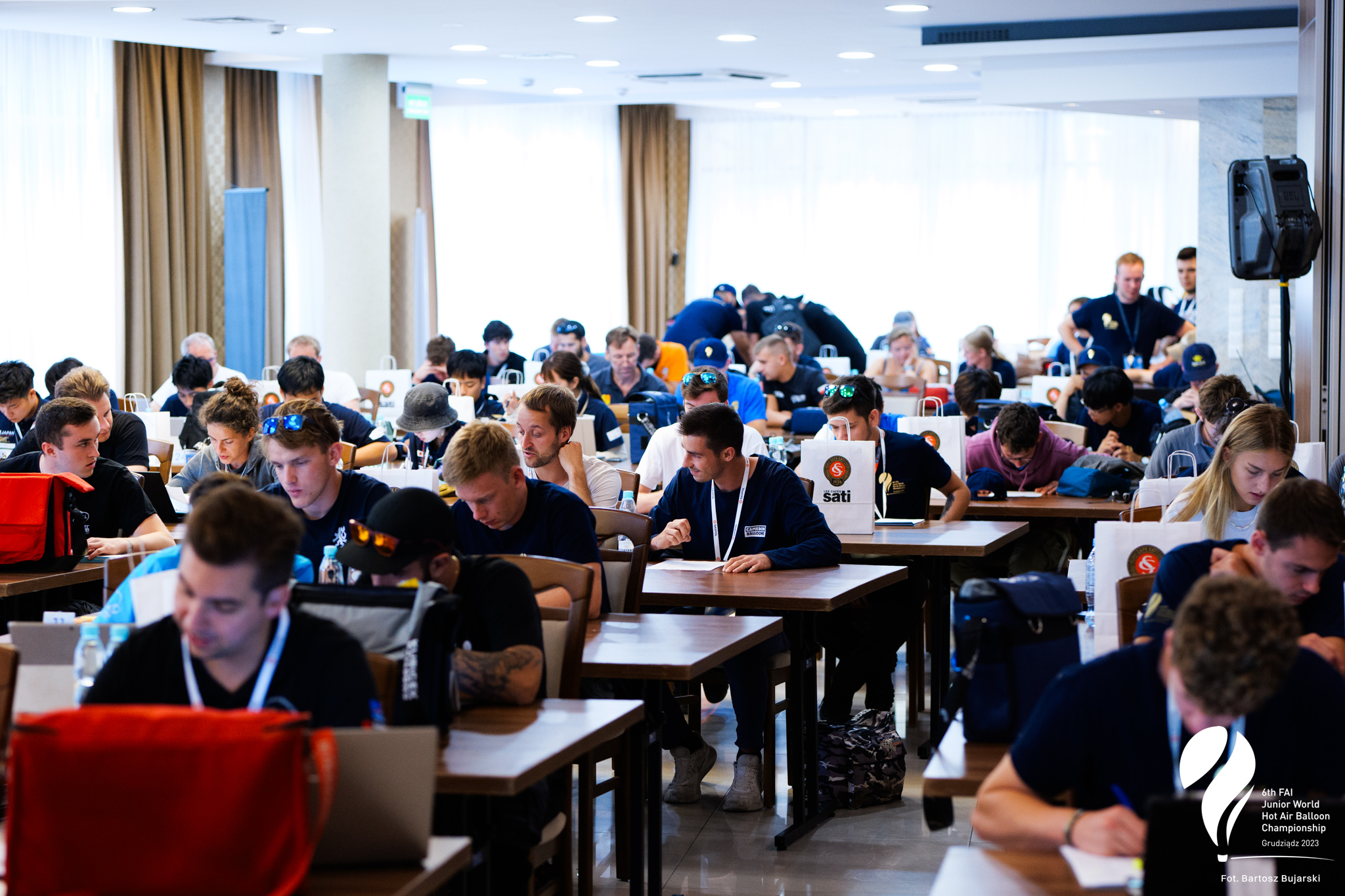 Please follow :
FAI Ballooning
Facebook page
YouTube

Event organizer's
facebook page
instagram
hashtags
#jwhabc2023 #hotairballoon #balloons2023 #airsports #grudziadzballoons #ballooning #fai #hotairballoons #faiballooning #grudziadz #juniorworldchampionship