How to watch the exciting racing in the 2nd FAI Virtual Sailplane Grand Prix
Audiences from around the world are tuning in to watch coverage of the 2nd FAI Virtual Sailplane Grand Prix, in which twenty top glider pilots are battling for the champion title. There's a daily livestream via Twitch TV, or you can watch highlights on the Youtube channel.
The event was opened ahead of the first race by Competition Director, Antoine Havet, and FAI Gliding Commission President, Mr. Peter Eriksen, who welcomed the pilots and audience to the contest which runs from 27 August to 2 September. Racing starts every day at 18:00 for the 20 qualified pilots, competing in the 18m class 18m with 48kg/m².
There are seven races in total - held in perfect weather conditions with a cloud base at 2,700 metres above sea level - which promise an intense battle for the top spot, with Germany's Ben Fest defending his champion title against Poland's Witold Rożak who was vice-champion in the first edition of the FAI Virtual Sailplane Grand Prix.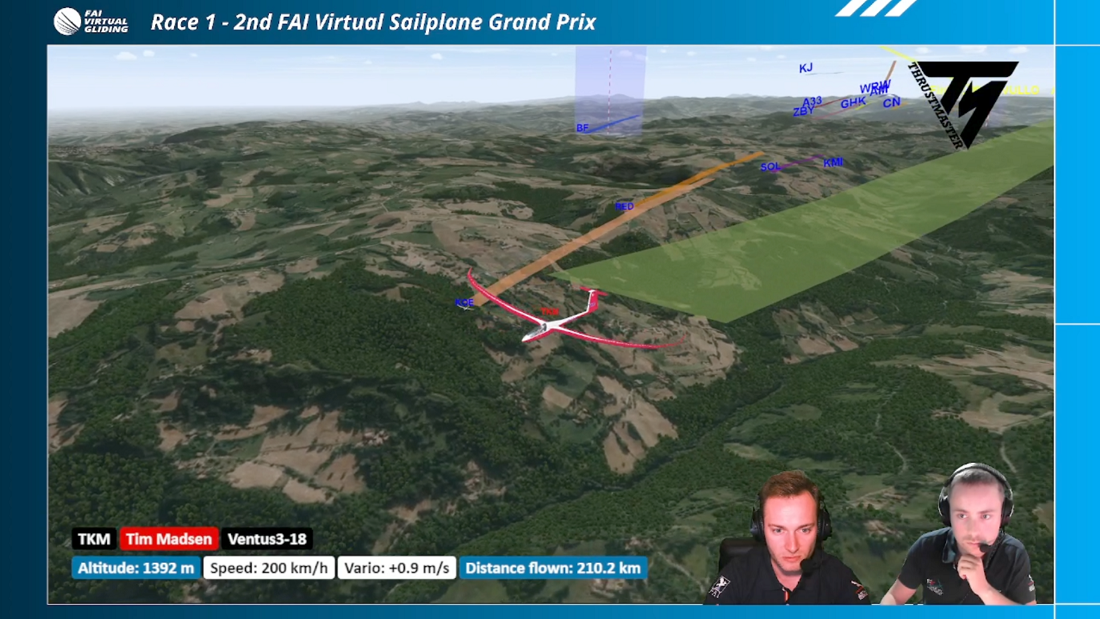 Tim Kielstrup Madsen (DEN) heads for the finish line in first place on day one
However, anything could happen in this second edition of the grand prix, as the first day's race was won by Denmark's Tim Kielstrup Madsen, who showed exceptional skill and strategic decision making.
WATCH LIVE AND STAY UP TO DATE

Highlights from Day One
Viewers from all over the world were on the edge of their seats, watching the strategic flying, tactical decisions, and impressive coordination.
A thrilling Formula One-style regatta start (max speed 170km/h) was followed by the pilots forming two groups after turnpoint 1, making critical decisions to exploit the available thermals. Then, just 40km from the finish line, the groups merged, all vying to cross the finish line at 850m to secure their first day positions, but it was Denmark's Tim Kielstrup Madsen who led the pack and finished in first place.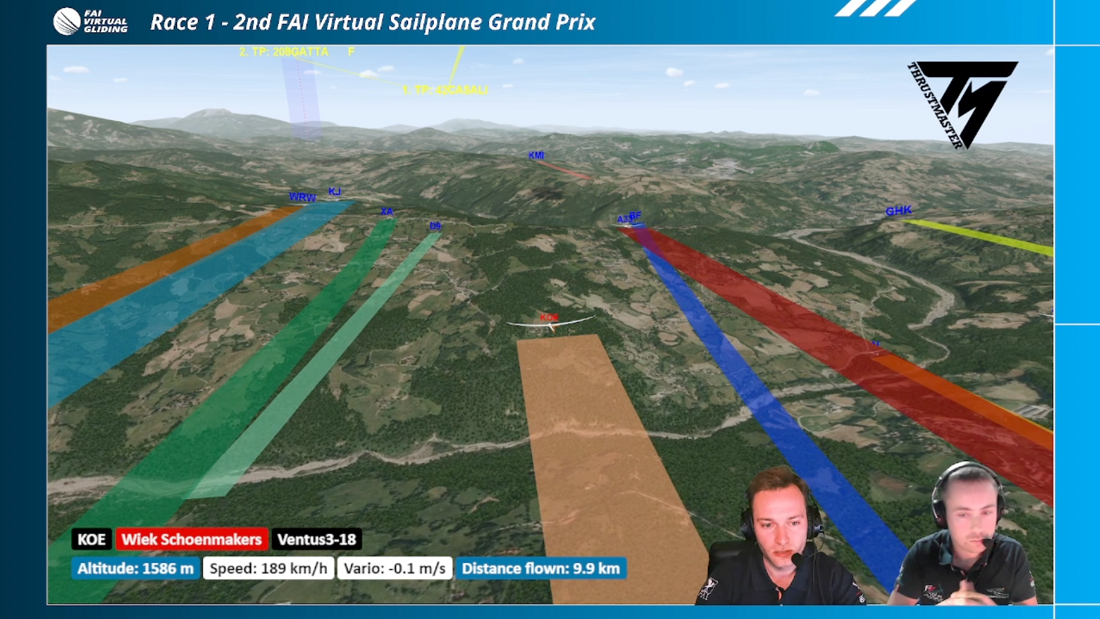 The regatta start