Twenty years since the very first female space shuttle commander took flight
Today, the FAI celebrates the 20th anniversary of American astronaut Eileen Collins becoming the first woman to ever command a space shuttle – the Columbia, which blasted off on July 23, 1999, on mission STS-93.
The pioneering shuttle pilot was the first woman pilot of a Space Shuttle, on mission STS-63, and also served as pilot on mission STS-84. She was only the second woman to be selected as a NASA astronaut.
She was also one of the first women to go into space. The first ever was Valentina Tereshkova, a Russian cosmonaut who spent almost three days in space in 1963.
The primary mission of STS-93 was the deployment of the Chandra X-ray Observatory, which allowed scientists from around the world to see previously invisible black holes and high-temperature gas clouds, giving the observatory the potential to rewrite the books on the structure and evolution of our universe.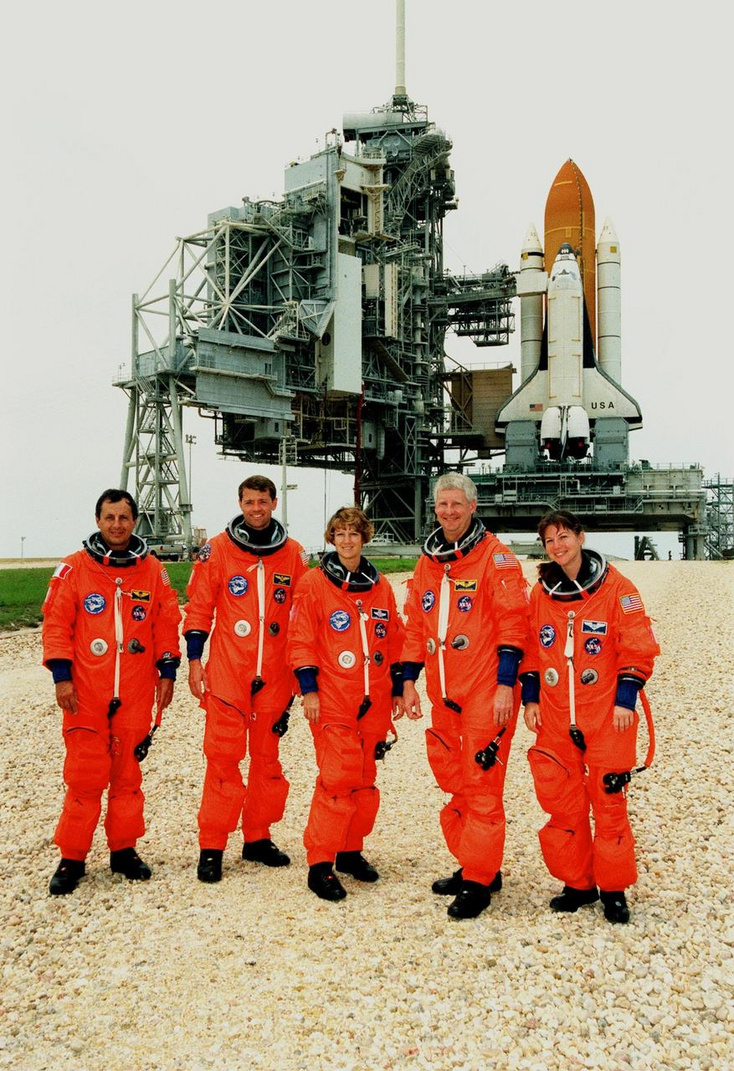 About Eileen Collins
Born in Elmira, New York in 1956, Eileen Collins graduated from Syracuse University in 1978 with a Bachelor's degree in Mathematics and Science. After training as a pilot at Vance Air Force Base in Oklahoma, she was selected as an astronaut in 1990 and became the first woman to pilot a space shuttle mission in 1995. A wife and mother, Collins retired from NASA in 2006, having spent more than 38 days in space over the course of her career.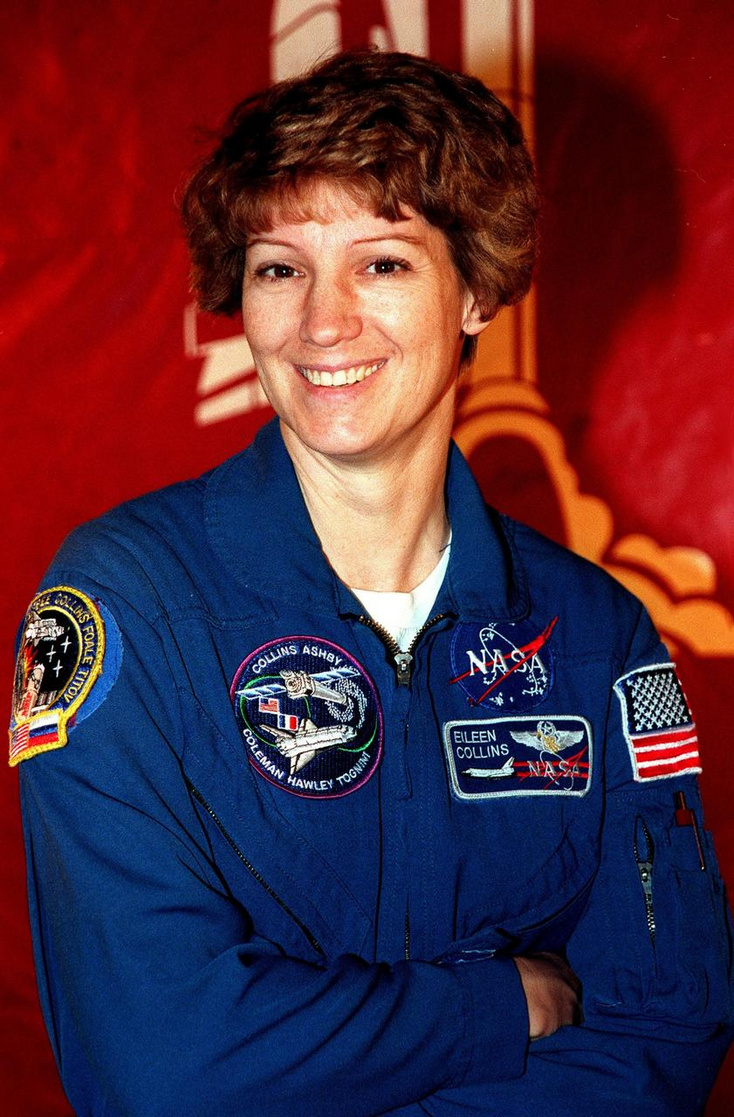 Photo credit: NASA. Top picture: During final launch preparations in the Operations and Checkout Building, STS-93 Commander Eileen M. Collins waves after donning her launch and entry suit; middle picture: The STS-93 crew pauses at the launch pad for a photograph before heading for Space Shuttle Columbia (in the background) and a launch-day dress rehearsal. From left are Mission Specialist Michel Tognini, Pilot Jeffrey Ashby, Commander Eileen Collins, and Mission Specialists Steven Hawley and Catherine Coleman; bottom picture: STS-93 Commander Eileen Collins.