Cástor Fantoba is an accomplished professional pilot and world-class powered aerobatic pilot, as well as an active official within the FAI Aerobatic Commission.
Born in 1966 in the Spanish region of Navarra, Cástor has dedicated his life to flying for many years. An aeronautical engineer by training, he gained his extensive flying experience in different areas such as aerial advertising, skywriting, crop-dusting and water-bombing.
An airline captain qualified in Boeing 737, 757 and 767, he flies powered aerobatics in the world-renowned Sukhoi Su-26M and is also a certified flight instructor for ULM, PPL and powered aerobatics.
His career in competitive flying has been equally impressive: a member of the Spanish National Aerobatic Team since 1999, he won his first Spanish National Championship in 2002, and is an nine-time Spanish Champion, among other national achievements.
On the international side, Cástor has represented Spain in FAI Category 1 Championships for over 10 years, achieving his highest success as the winner of the 2014 FAI European Aerobatic Championship and the Vice Champion in Freestyle at the 2019 FAI World Aerobatic Championships in France. He also won three medals in 2015 FAI World Aerobatic Championship, two medals in the 2016 FAI European Aerobatic Championship and three medals in the 2017 FAI World Aerobatic Championship. During his extensive sporting career, he has won 46 medals for Spain.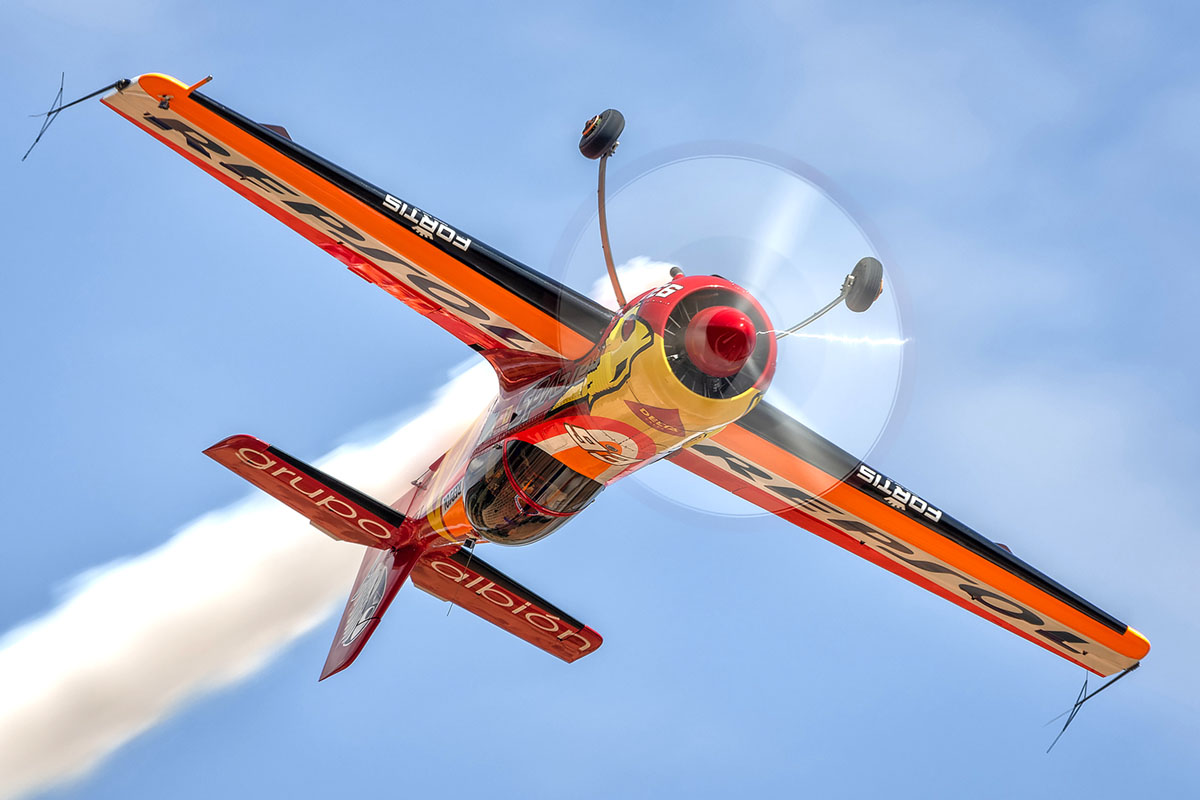 In 2005, Cástor was recognised by the Spanish Sports Council as a high-level sportsman. In recent times he has served the Spanish NAC as its Delegate in the International Aerobatics Commission (CIVA), where he has also held the role of Vice President.
In recognition of his services to aviation and sporting aviation, Cástor was awarded the prestigious Paul Tissandier Diploma in 2019.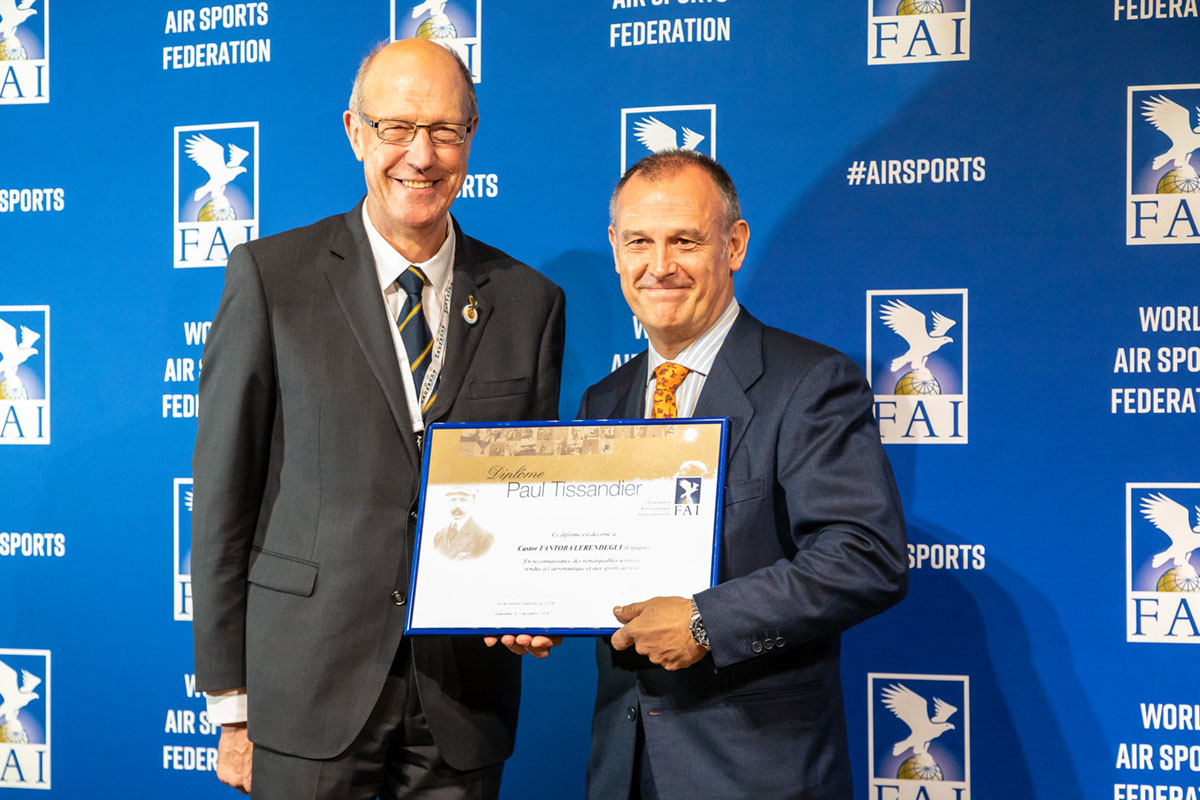 FAI President Bob Henderson (left) with Cástor Fantoba at the FAI Awards Ceremony in December 2019
Photo credit: Fantoba; FAI