40 pilots gather for 4th FAI World Paramotor Slalom Championships
A total of 40 pilots from 12 countries are competing at the 4th FAI World Paramotor Slalom Championships until 17 September over the lake of Nove Mlyny in Strachotín, Czech Republic, in the southeast corner of the country. The competitors have been waiting for two years to race around the eight-metre-high pylons, due to the pandemic situation.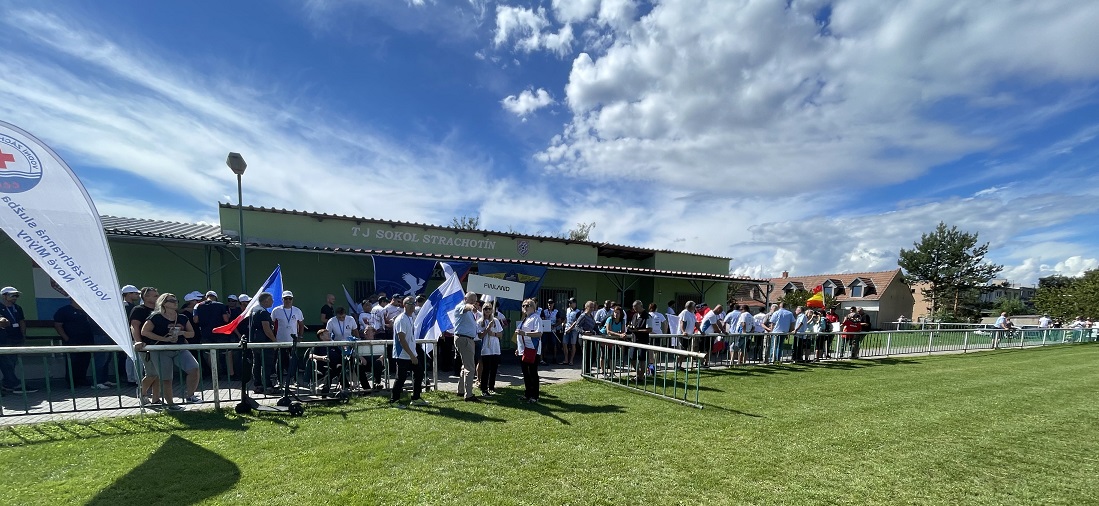 Sunny sky, white clouds... A beautiful backdrop to the opening ceremony.
The President of the hosting organisation, the Light Airport Association of Czech Republic, Mr. Aleš Trtil, welcomed the teams from 12 nations and CIMA president Wolfgang Lintl underlined that the aim of such a competition is not only find the pest pilot but also to reinforce the friendship between nations.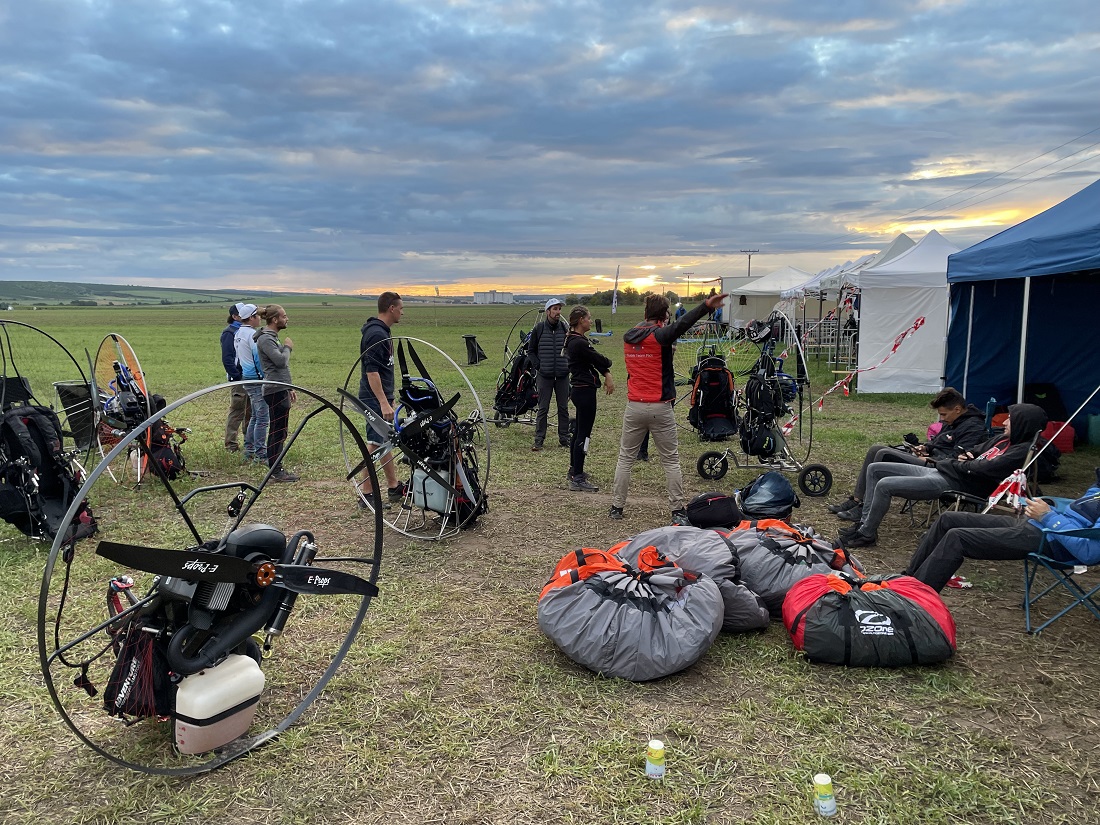 Pilots at the 4th FAI World Paramotor Slalom Championships
During the coming days the competitors will fly as fast as possible on different tracks between pylons laid out over an 80m grid. The best pilots will reach speeds of between 55 and 90 km/h with a paraglider wing driven by a two-stroke engine.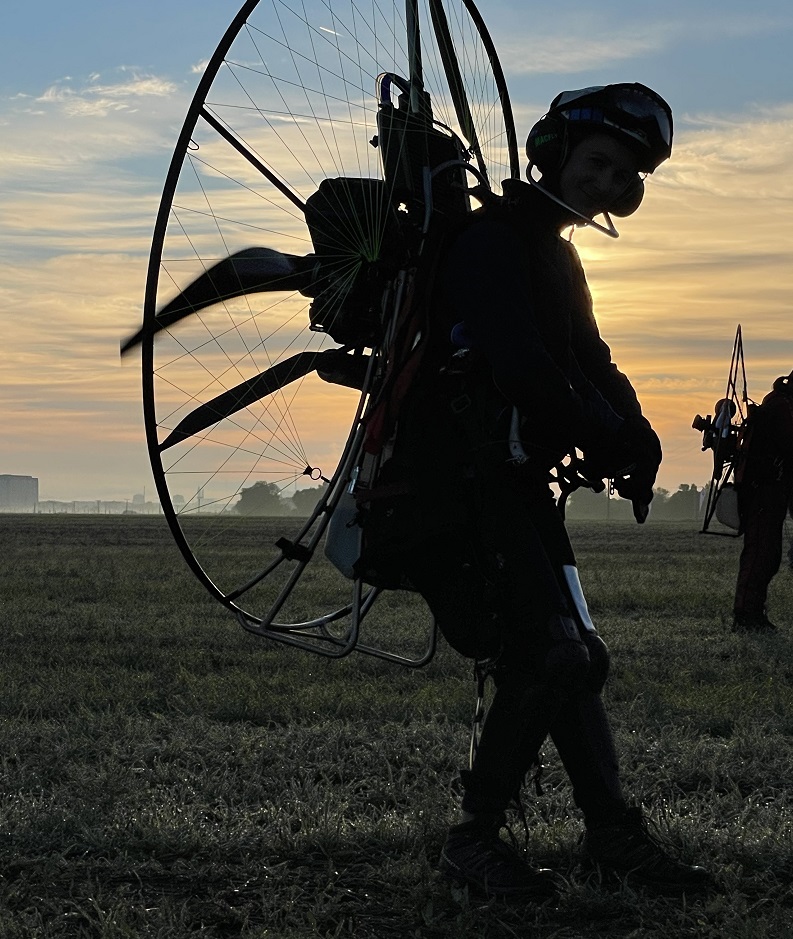 Paramotor pilot
The three podium pilots from the last Slalom in November 2018 in Fayoum Egypt were Alexandre Mateos (FRA), Nicolas Aubert (FRA) and Lubos Halama (CZE) in the foot-launched class. From the three medal winners in the paramotor trike class from the last event only Boris Tysebarert (FRA) is fighting for a podium place this time.
Follow the competition
Facebook livestreams 07.00-10.00 and 16.00-19.00 (CEST)
Images: Wolfgang Lintl