5th FAI Women's World Hot Air Balloon Championship brightening Australian skies
Thirty hot air balloons from 13 different countries are colouring the skies of Northam, Western Australia, as the best female pilots in the world pitch their skills against their opponents to become champion of the 5th FAI Women's World Hot Air Balloon Championship.
After the opening ceremony and pilot parade in Northam on 2 September, practice flights continue until the 3 September and competition flights will take place from 4-9 September, in a beautiful setting within a 30-40km area above the beautiful Avon Valley, with its rolling hills providing some challenges in wind patterns.
It is the first time that the competition has taken place outside Europe and the event makes up a central part of the Northam Festival of Ballooning.
During the two daily flights (early mornings and afternoons) the highest ranked female pilot Nicola Scaife from Newcastle, New South Wales, will seek to make her two previous world champion titles into a hat trick on her home territory. Other pilots battling for top spot include well-known pilot Lindsay Muir of Great Britain and her daughter Chloe Hallett, and twice US Women's national champion Meg Skelton from Denver, Colorado.
Pilots from Lithuania, Austria, Brazil, Germany, UK, Hungary, Japan, Latvia, Netherlands, New Zealand, Poland and the USA will compete against the Australian home team, who number five pilots in total.
Follow the championships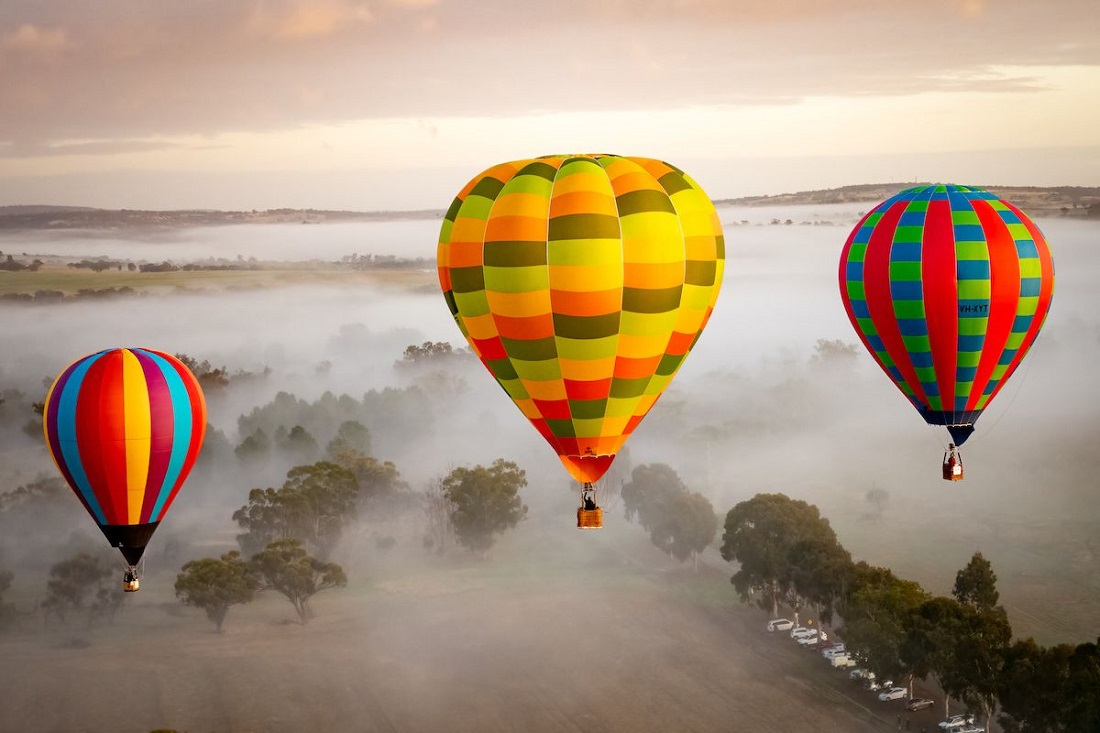 Image credit (and header image): Michelle Blackhurst