5th FAI Women's World Hot Air Ballooning Championship starts with Showers and a Rainbow
By: Debbie Spaeth (USA), Chair CIA Public & Media Relations SC
The task briefing for the first competitive slot of the 5th FAI Women's World Hot Air Balloon Championship (WWHABC) was held this morning in Northam, Western Australia. With the practice flight, opening ceremony and general briefing all behind them, the field of women competitors were keen to get into the air and start earning Championship points.
Competitors arrived at the briefing center to find the task data sheet on the table. It listed three competitive tasks: Pilot Declared Goal (PDG), followed by two Judge Declared goals (JDG). PDG to be a logger mark only. The two JDG tasks had red and blue markers for a free marker drop at the targets.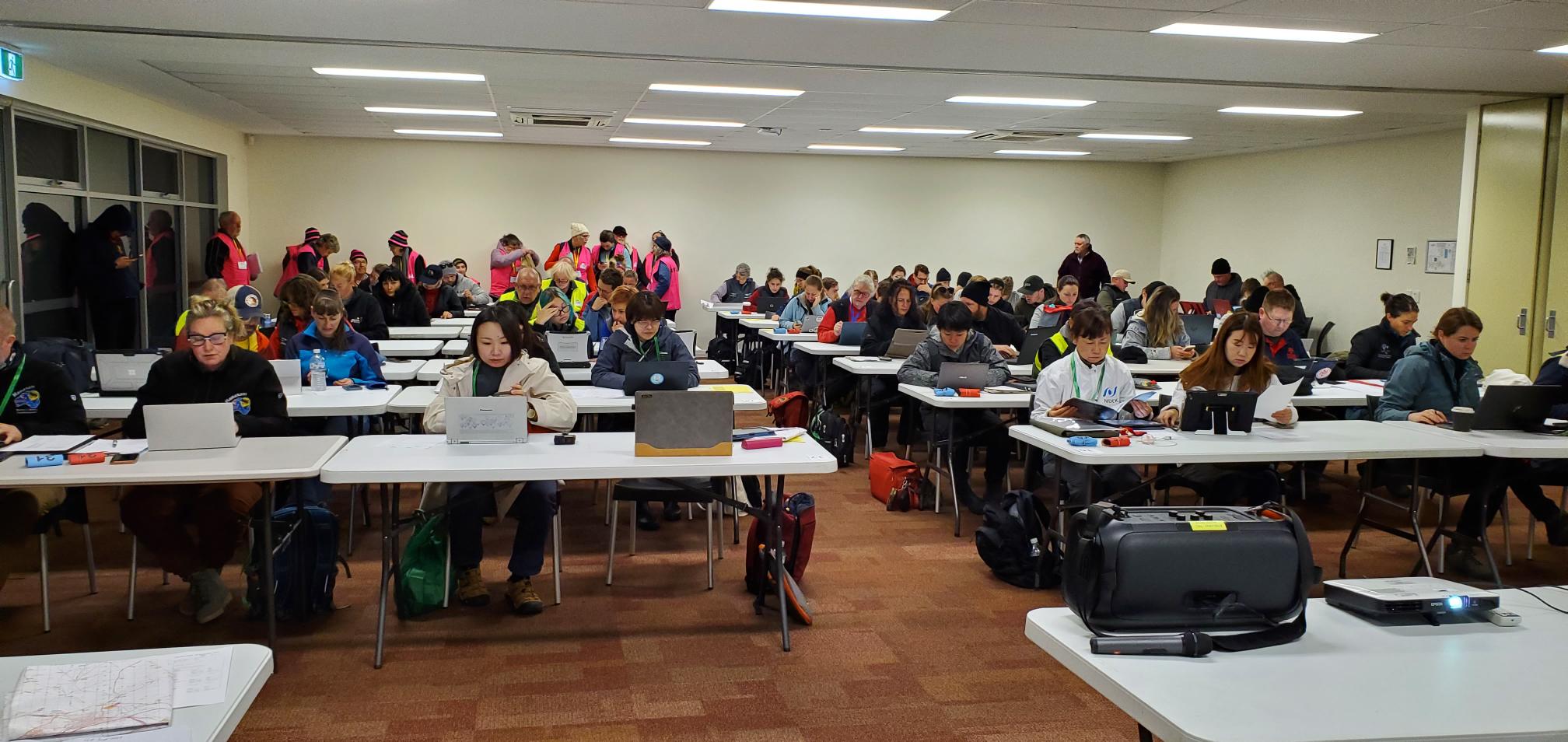 Morning briefing
To open the briefing, Meteorologist, Don Whiteford, shared the details about the current weather situation and outlook for the flight window. "Isolated showers and drizzle" were in the forecast. Wind speed and direction in Northam mirrored the forecast.

Event Director, Gary Lacey (right) and Meteorologist, Don Whitford
Event Director, Gary Lacey, began the task briefing. A mass launch at CLA 3 (Common Launch Area), the same paddock that pilots knew from the pre-event practice flight. Task details were reviewed and questions answered. Meet at the signals point to watch for the launch window to open after 6:15AM, after display of the green flag.
Burners were tested as pilots and their teams were readying their equipment. The yellow flag, a 5-minute warning, was raised. And about that time, a rainbow, then a double rainbow, began forming in the sky.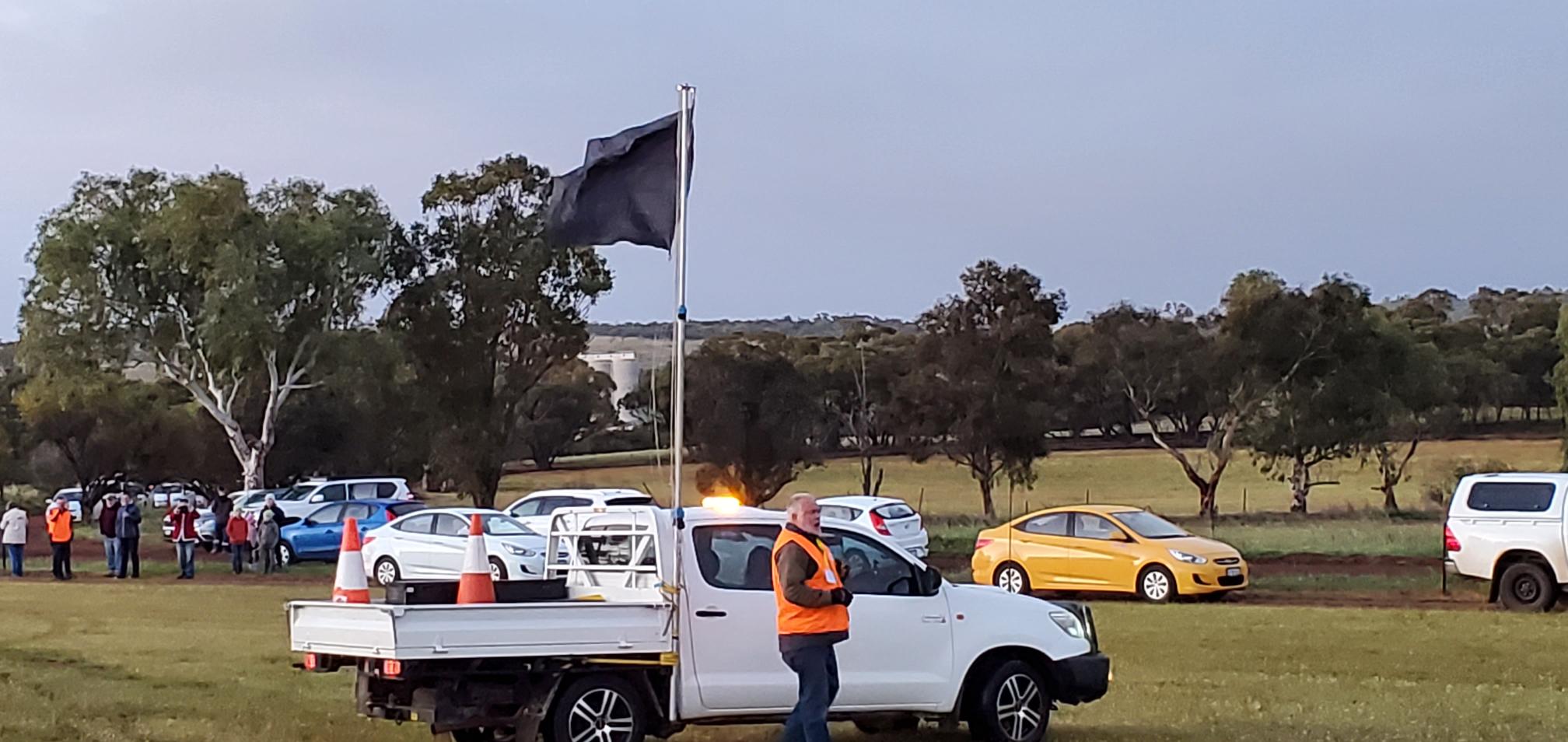 Black flag
A rainbow is often considered a sign of good luck. And a sign of hope. But it also means there is rain nearby. And yes, the rain arrived at the launch field, along with the black flag indicating cancellation of the Monday AM flight.
But we still consider the rainbow a sign of hope and good fortune. Hope that the best flying weather arrives soon. And our good fortune to be here in Northam, ready and waiting for all the good flights and good times to come this week.
So, for this morning, off to an early breakfast at Lucy's Café.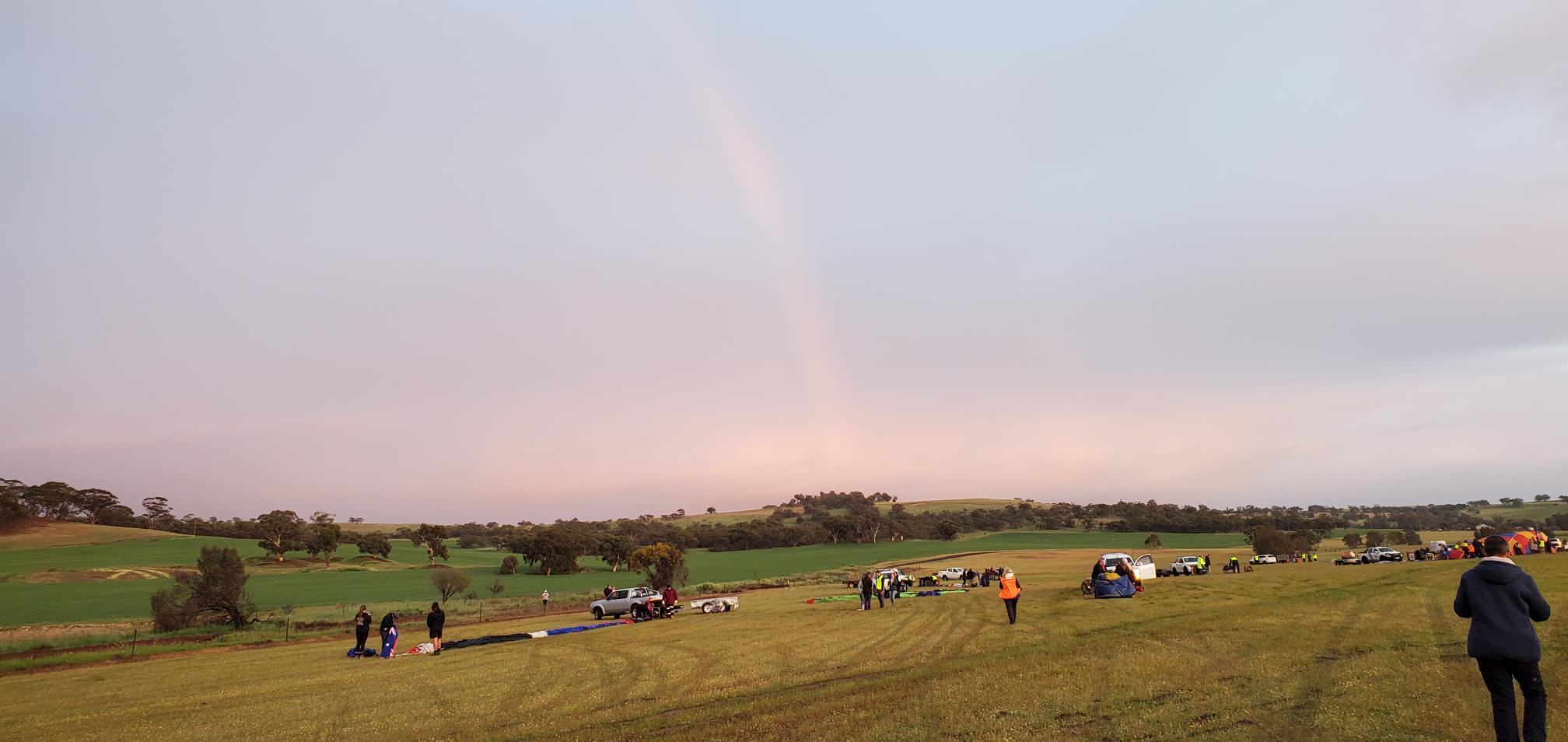 Photo credit: Debbie Spaeth