5th FAI Women's World Hot Air Balloon Championship in the Air for 2nd flight
By: Debbie Spaeth (USA), Chair CIA Public & Media Relations SC
After a rainy and windy start on the first day of Championship flight opportunities, the 5th FAI Women's World Hot Air Balloon Championship (WWHABC) now has two flights in the books. The weather in Northam, Western Australia cooperated on Day 2, allowing the competitors to get into the air.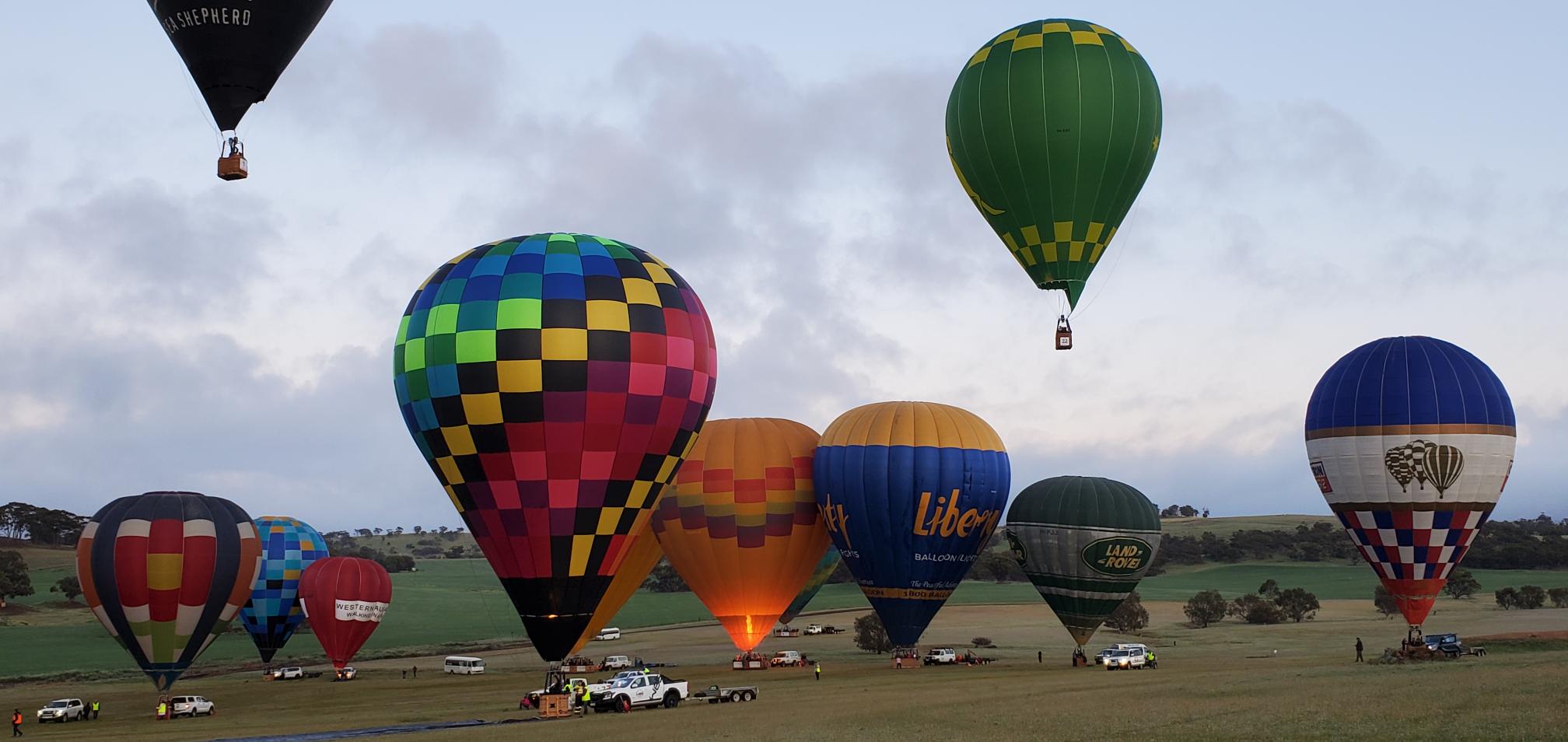 Tuesday morning - Launch
Tuesday morning the competitors found their desk had two markers – Red & Blue. The launch field was familiar to the pilots as the practice flight had originated there. Three tasks were listed, JDG – Judge Declared Goal, PDG-Pilot Declared Goal and HWZ- Hesitation Waltz. It was a quick flight with winnings results for the pilots below.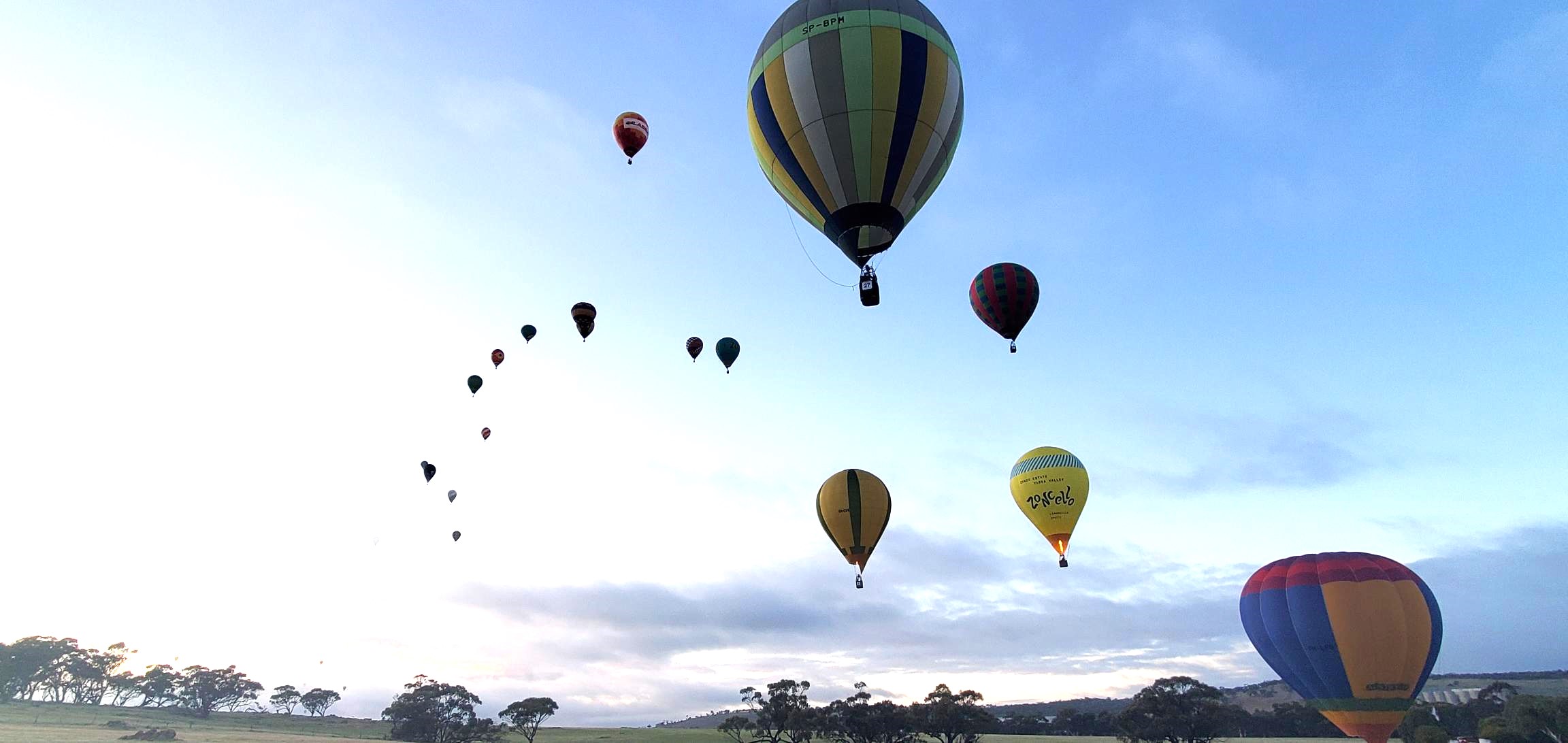 Competitors head to target #1
Flight #1 Task Winners (Official):
Task #1 JDG 1) Elisabeth Kindermann-Schoen (Austria) 0.50cm.
Task #2 PDG 1) Agne Simonaviciute (Lithuania) 37.00m.
Task #3 HWZ 1) Stephanie Hemmings (Great Britain) 7.29m.
High, gusty winds for the balance of the day meant the competition was cancelled for Tuesday afternoon. Scattered rain showers also plagued the area on Tuesday afternoon and evening.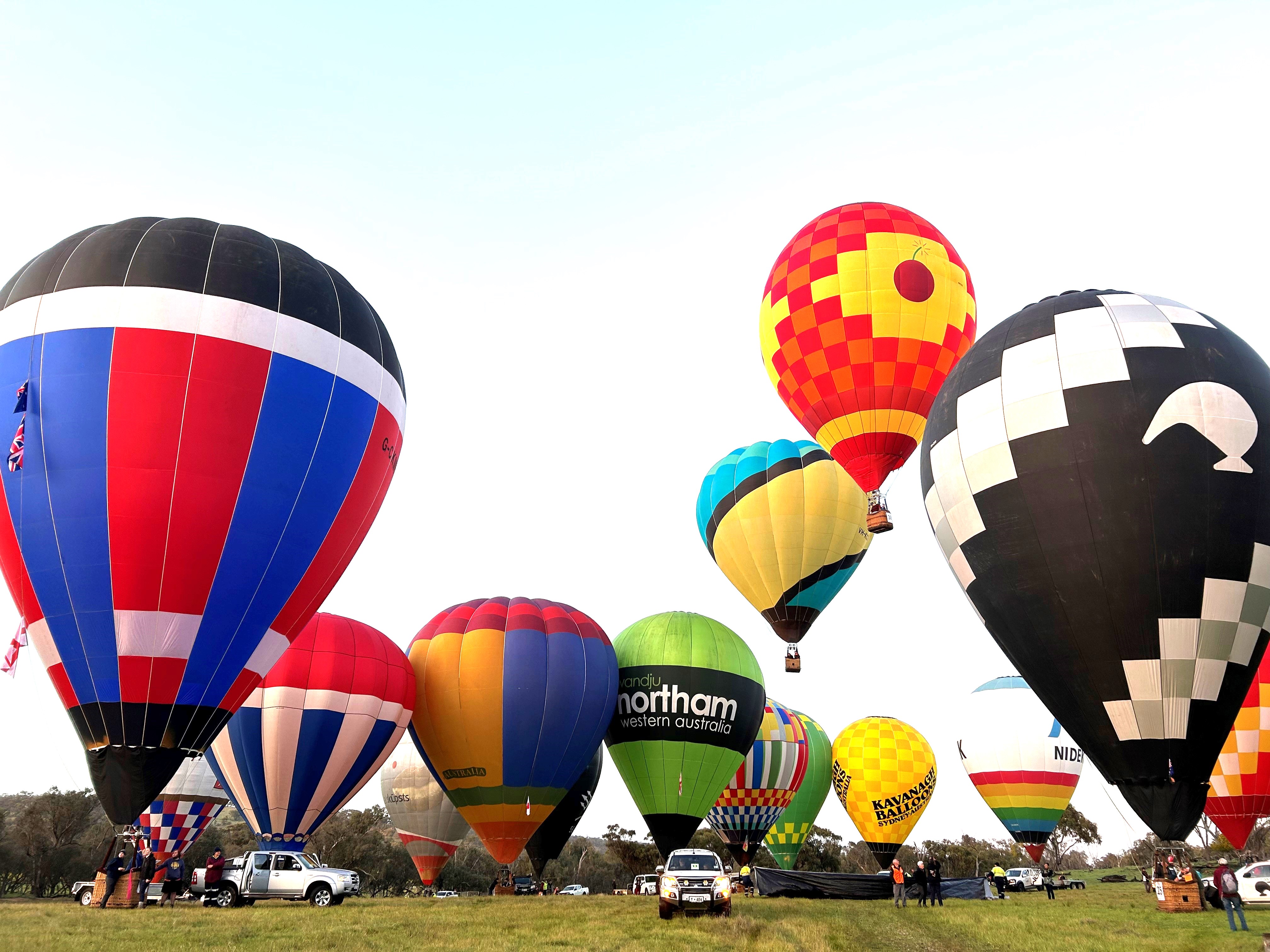 Wednesday - launch (credit: Ruth Wilson)
Wednesday morning (Day 3) brought the opportunity for Flight #2. And it was a GO!
Flight #2 tasks were: PDG, JDG and FON-Fly On. Pilots launched from a new location, a paddock southwest of the town of Northam. It was a beautiful morning with winds direction and speed changing after the balloons were in the air.
Flight #2 Task Winners (Provisional):
Task #4 1) Scarlett Saunders (Australia) 34.0 m.
Task #5 1) Stephanie Hemmings (Great Britain) 581 m
Task #6 1) Malgorzata Bilska-Nowakowska (Poland) 2311 m.
Task #7 1) Nicola Scaife (Australia) 20m.
NOTE: Full results can be found at www.WatchMeFly.net and the following link: 5th FAI Women's World Hot Air Ballooning Championship - Results (watchmefly.net)
The forecast sounds promising for the balance of the competition program. Let's hope Mother Nature brings more great flying weather to Northam.
For more information, check out the Live Streams on FAI Ballooning Facebook page, as well as the other sources listed below.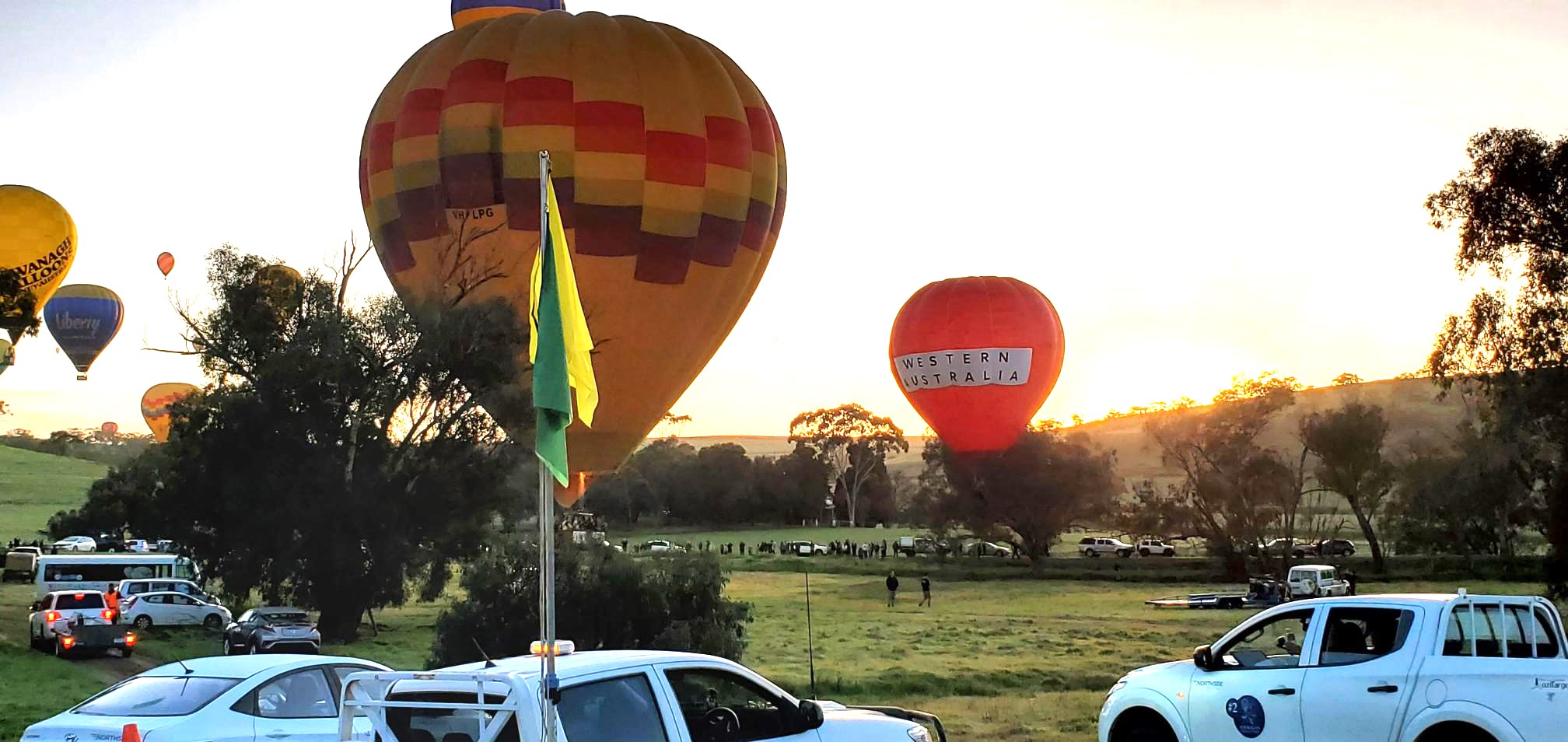 Yellow-green flags
Photo credit, unless otherwise specified: Debbie Spaeth