Five years on: Walter Extra's electric aerobatic record still stands
It is five years since Walter Extra's electric-powered plane took off and set a record which still stands today in the group 6 electric powered category, creating what was hailed as a "technical milestone".

On 25 November 2016 Walter Extra of Germany, behind the controls of his revolutionary electric aerobatic plane – the battery-powered Electric 330LE – took off from Heide Airport near Dinslaken, Germany and climbed to 3000 metres in a time of 4 minutes, 22 seconds.
The aircraft had made its maiden flight less than six months earlier and had been created as a proof of concept.
"This day will change aviation," Frank Anton, head of eAircraft at Siemens, said at the time. "This is the first time that an electric aircraft in the quarter-megawatt performance class has flown."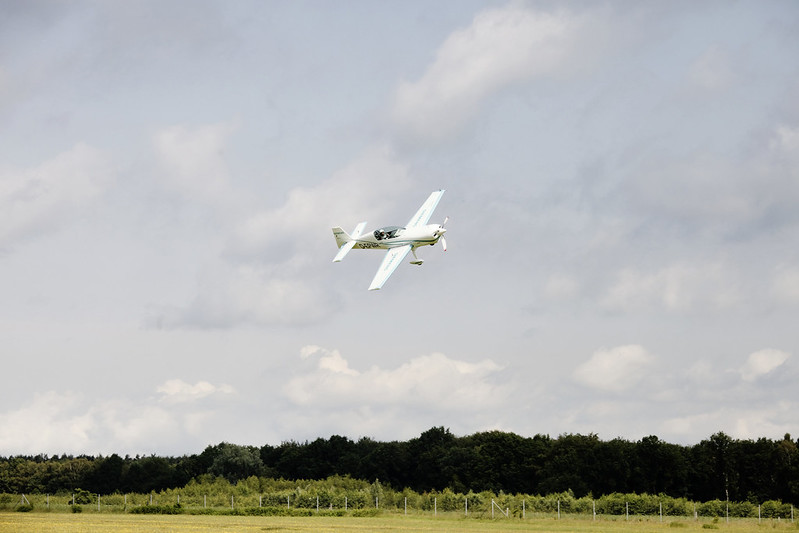 Walter Extra is a renowned aerobatics pilot, chief designer and founder of Extra Flugzeugbau, a manufacturer of aerobatic aircraft. Alongside the FAI record from November 2016, he also holds a record in the same aircraft for speed over a 3km course, made in 2017. The world record belongs to the group of Electric records for Powered Aeroplanes with a take-off weight of 500kg to 1,000kg.
In the air and without engine noise, the experience is "almost silent" Mr Walter Extra commented about the aircraft. Siemens partnered with Extra Flugzeugbau as aerobatics planes are "particularly well suited" to taking components to their limit, "testing them and enhancing their design".
Speaking from the Extra head office, Christian Hochheim remarked that it will take some technical development on the battery to make such an aircraft commercially available.