Love at first sight: how French champion Marie Mateos discovered paramotor
Floating above the earth in a hot air balloon, Marie Mateos encoutered two things that would change the course of her life forever: a paramotor, and her future husband. Marie has always enjoyed the challenge of competition, so after it was only natural that after learning to fly a paramotor, she would work as hard as she could to take home a trophy. Since her initial championships she has continued to hone her skills to build up an impressive number of titles.
In this interview, the 2022 French Champion reveals the hard work and the passion behind her success:
How and when did you discover the sport of paramotor?
It was 2011 when I was on a hot air balloon flight and I saw a paramotor for the first time. Afterwards I met the pilot, whose name was Alex. He became my instructor, and he's now my husband!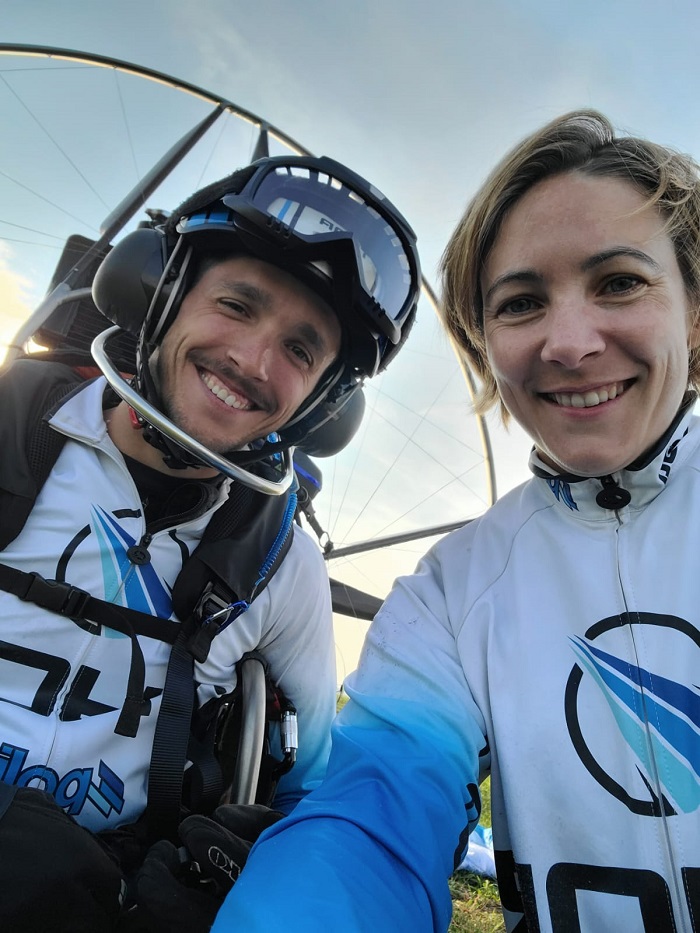 Alex and Marie
When did you start competing in the sport, and what took you in that direction?
No matter what the sport, I have always enjoyed competition. My first in paramotor was the regional championships in 2014, which I loved straight away. Navigating with a map, no GPS allowed, it's a lot of fun! I then went to compete in the French Championships, followed by my first World Championships in 2015. Having a coach at home meant I progressed very quickly!
And in the first competition, how did you feel?
Impatient! When you begin competing you discover lots of details that you need to work on. I find that exciting - it pushes you to progress. It's also a really great human adventure! The atmosphere at paramotor competitions is convivial and friendly, particularly at regional and national level.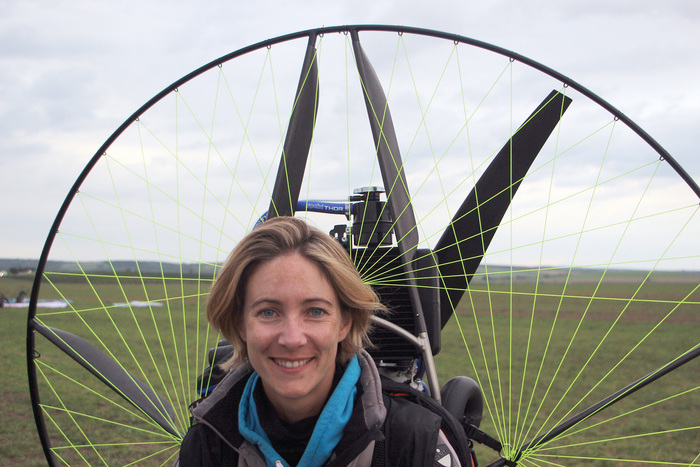 At the 4th FAI World Paramotor Slalom Championships 2022 Strachotin CZE. Image: Wolfgang Lintl
The sport is mostly practised by men, how could women be encouraged to try paramotor?
The equipment is a lot easier to handle than 15 years ago. It's lighter, more technical, and you don't need specialist mechanical knowledge: the instructor is there for that!
Is there a nice atmosphere between the women at competition?
Yes, there is a nice atmosphere – with all the competitors.

What is your greatest achievement to date?
In 2017 I took second place behind Alex at the European Championships, it was the fruit of a lot of determined work. At the time we were more 'rivals' during competition, he and I. In 2022 I won the French Paramotor Championships, the first time that a woman won this competition. It was a great contest with lots of tasks, and all with a mega heatwave! I remember that there was a fuel economy task where Alex and I found ourselves side by side in flight, at 1500m. We exchanged a few words, such emotion!

Marie takes first place. Image: Erwan Garel
Where does paramotoring take you, aside from to competitions?
Aside from our instructor school, Orleans Etampes Paramotor, Alex and I took over the family business MacFly Paramotors, our make of paramotor cage chassis. It's great to travel to different places to test the equipment, meet pilots, and fly above new landscapes!

Exploring Egypt
Marie Mateos' Titles
Champion of France, mixed, 2022
Vice champion of Europe, mixed
Women's French Champion since 2015
5 times Vice Champion of France, mixed
10th in the FAI World Paramotor Slalom Championships 2022
Top Level Athlete Status in France (Statut Sportive de Haut Niveau)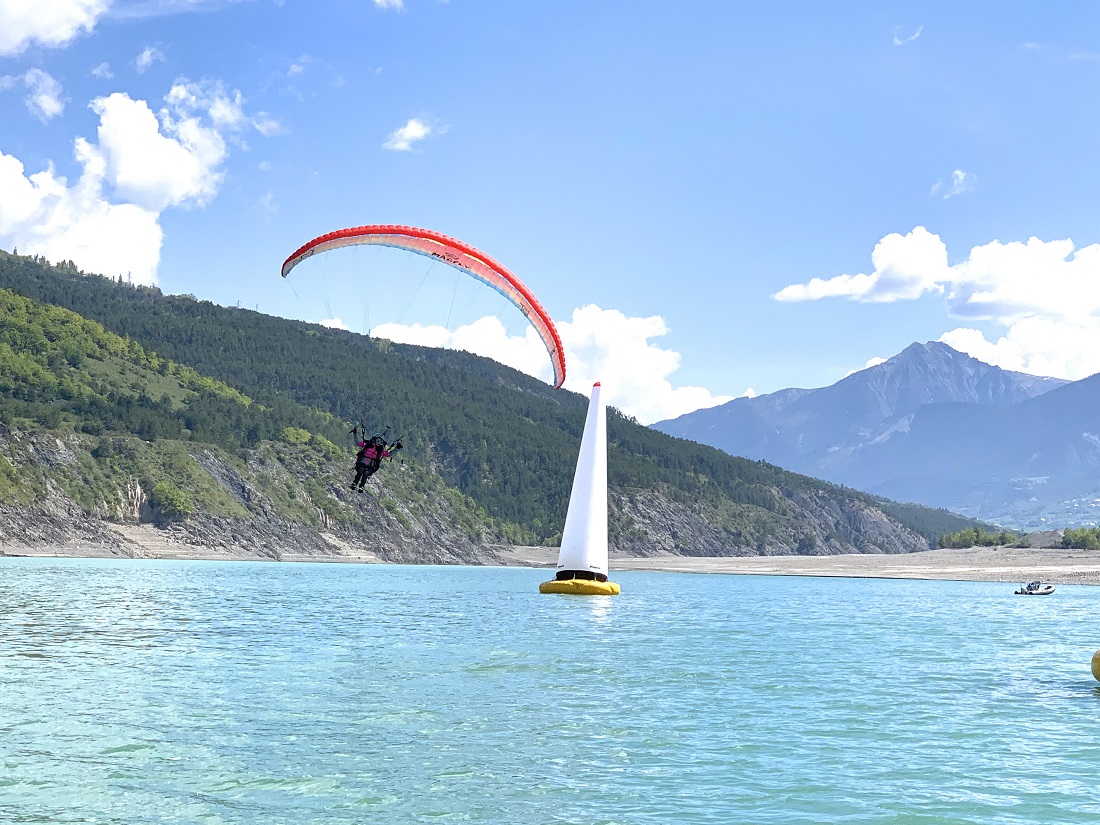 Marie flying slalom paramotor