Great Pioneer Female Balloon Pilots reminisce about competition
- Thanks for their influence and encouraging the next generation women to fly and to compete. -
By Katsura Endo (Japan, CIA Alternate Delegate), PMR S.C. member, Hot Air Balloon Pilot
I have always admired the female pilots who started to compete when the competition was thought to be targeting for men.
Those female pilots provided the encouragement for women who are not yet flying nor competing, and they started to fly and to compete.
I luckily had the chance to interview with three pioneer female pilots:
Akemi Takamoto
Akeimi is a legendary female hot air balloon pilot in Japan. She competed in the First Ladies World Cup that took place in Saga, Japan in 1990. She also competed in the 8th Ladies World Cup took place in Mainfonds Aubeville, France in 1997.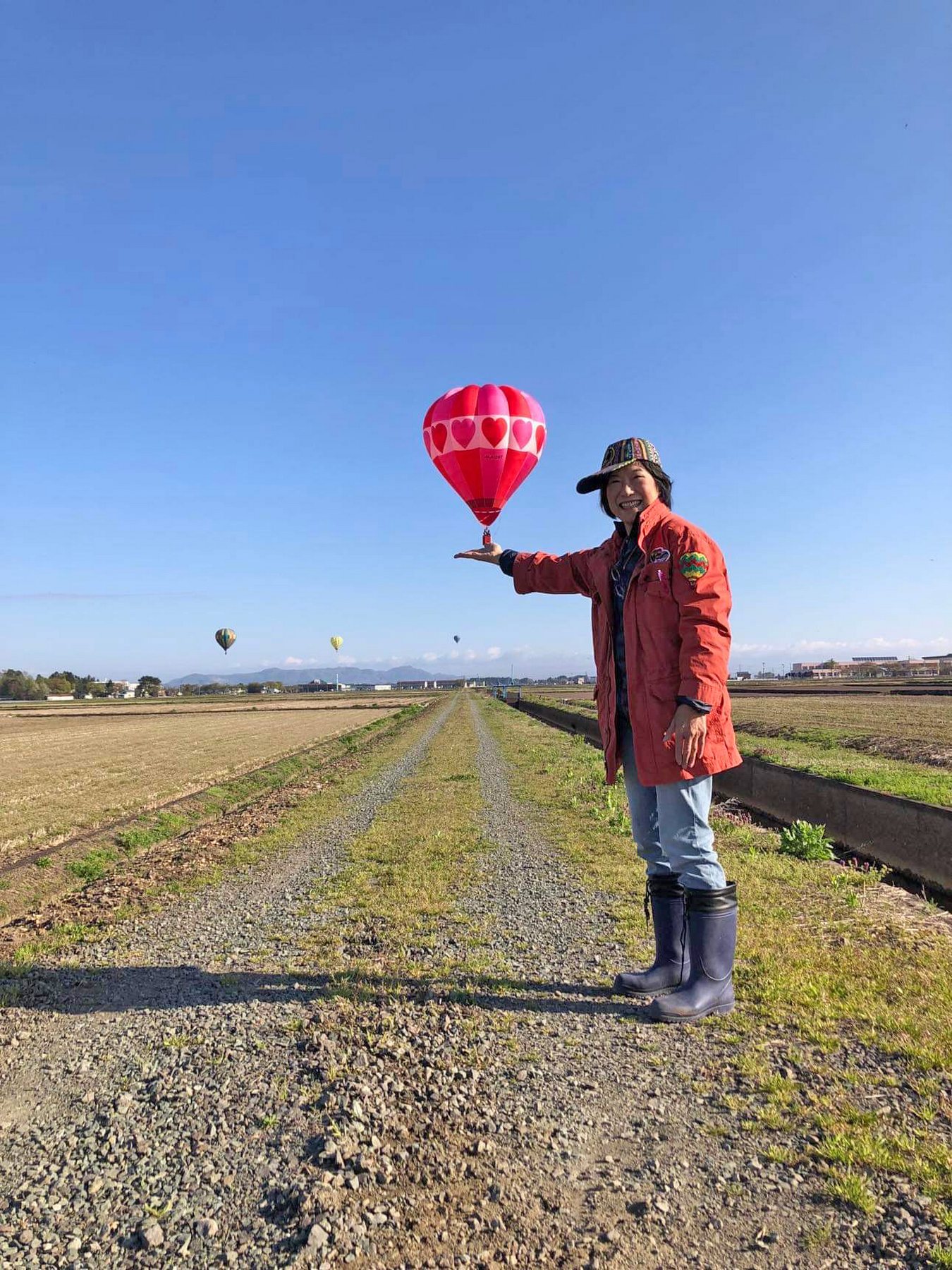 Akemi Takamoto recent fun picture
Matsuko Seo
Matsuko is a Japanese hot air balloon pilot. She competed in the 8th Ladies World Cup in France in 1997. Matsuko has recently come back to the competitions such as Honda Grand-Prix.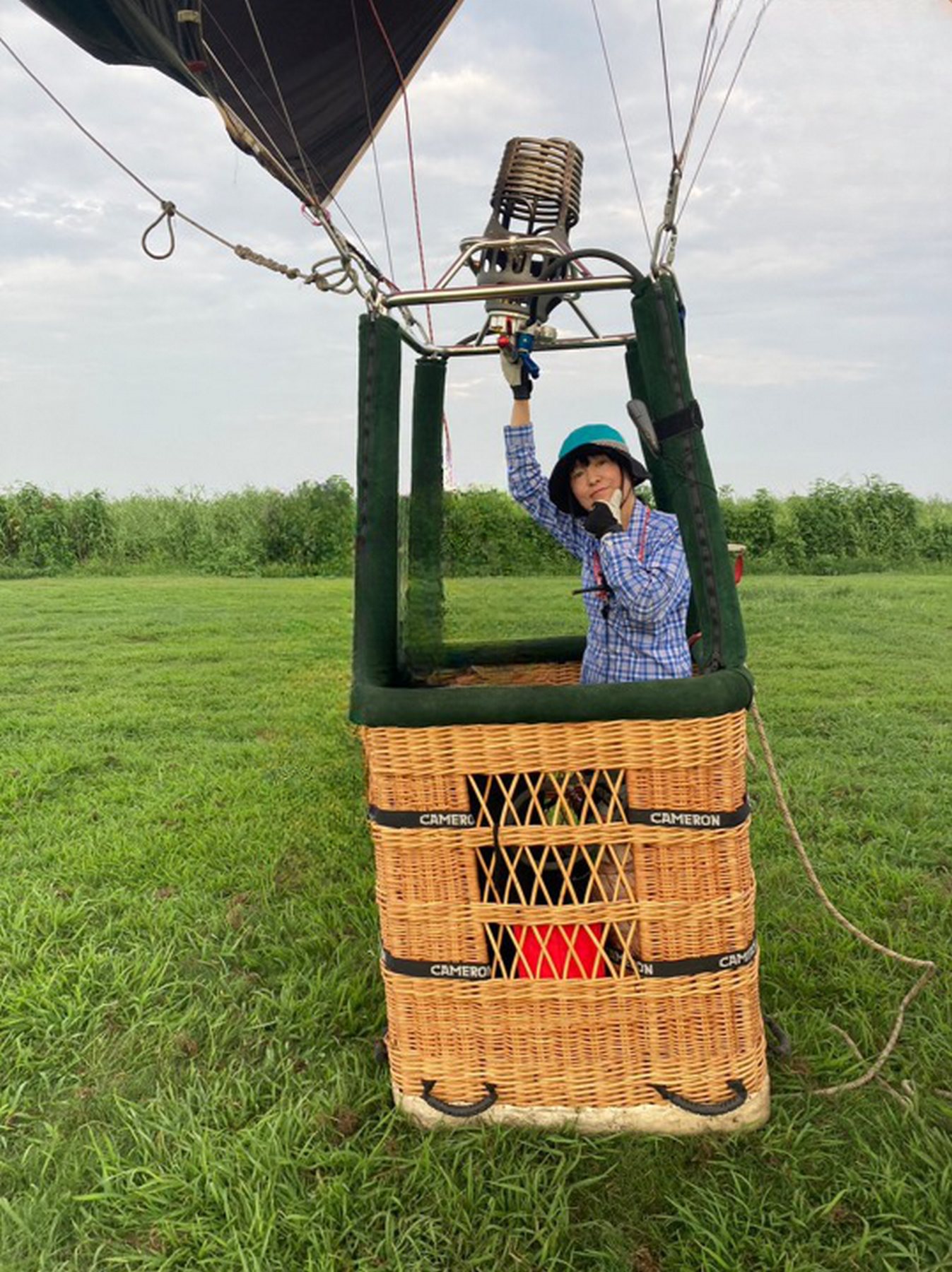 Matsuko Seo at her home field, Watarase
Lindsay Muir
Linsday is a British hot air balloon pilot who is known to be one of the most experienced female competition pilots in the world. She has been competing for many years. Her first World Championship was in 1989, in Saga Japan. Like Akemi, Lindsay competed at the first Ladies Worlds Cup. This year Lindsay is competing, together with her daughter Chloe Hallett, in the FAI Women's World Hot Air Balloon Championship in Northam, Australia in September 2023.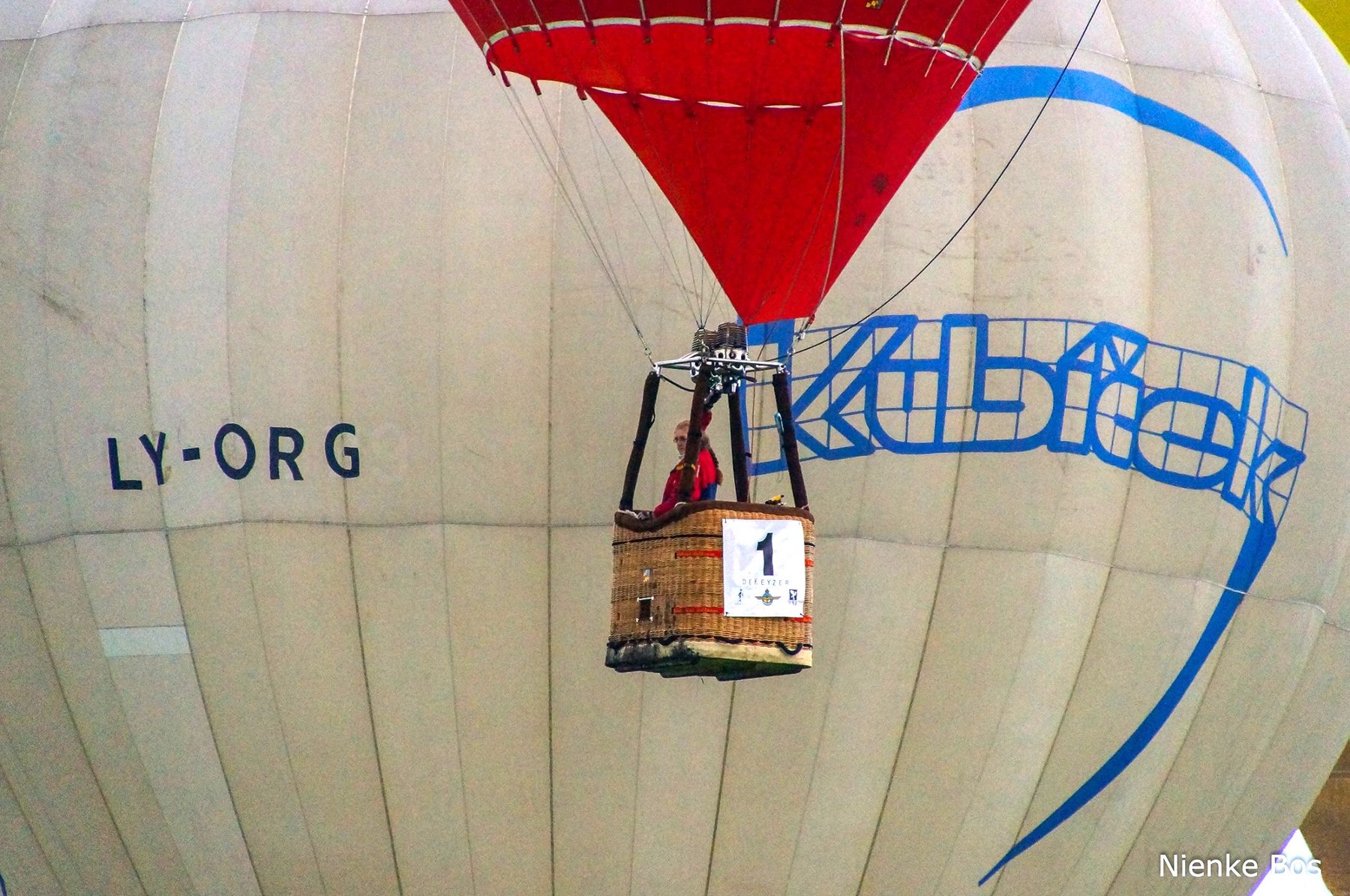 Lindsay Muir with No.1 banner
The three pilots shared with me how they felt to compete in competitions when most of the other competitors were male. They also shared their comments about when Women only competition started and how they felt.
History of competitions dedicated only for female pilots
Before sharing about female pilot's experience and comments, I will outline the history of hot air balloon competitions only for women.
The Ladies World Cup started in Saga with World Event Director, Masashi Kakuda. The 1989 World Hot Air Balloon Championship had put Saga on the world stage for balloon competition. And he wanted to continue the excitement that competition ballooning brought to Japan.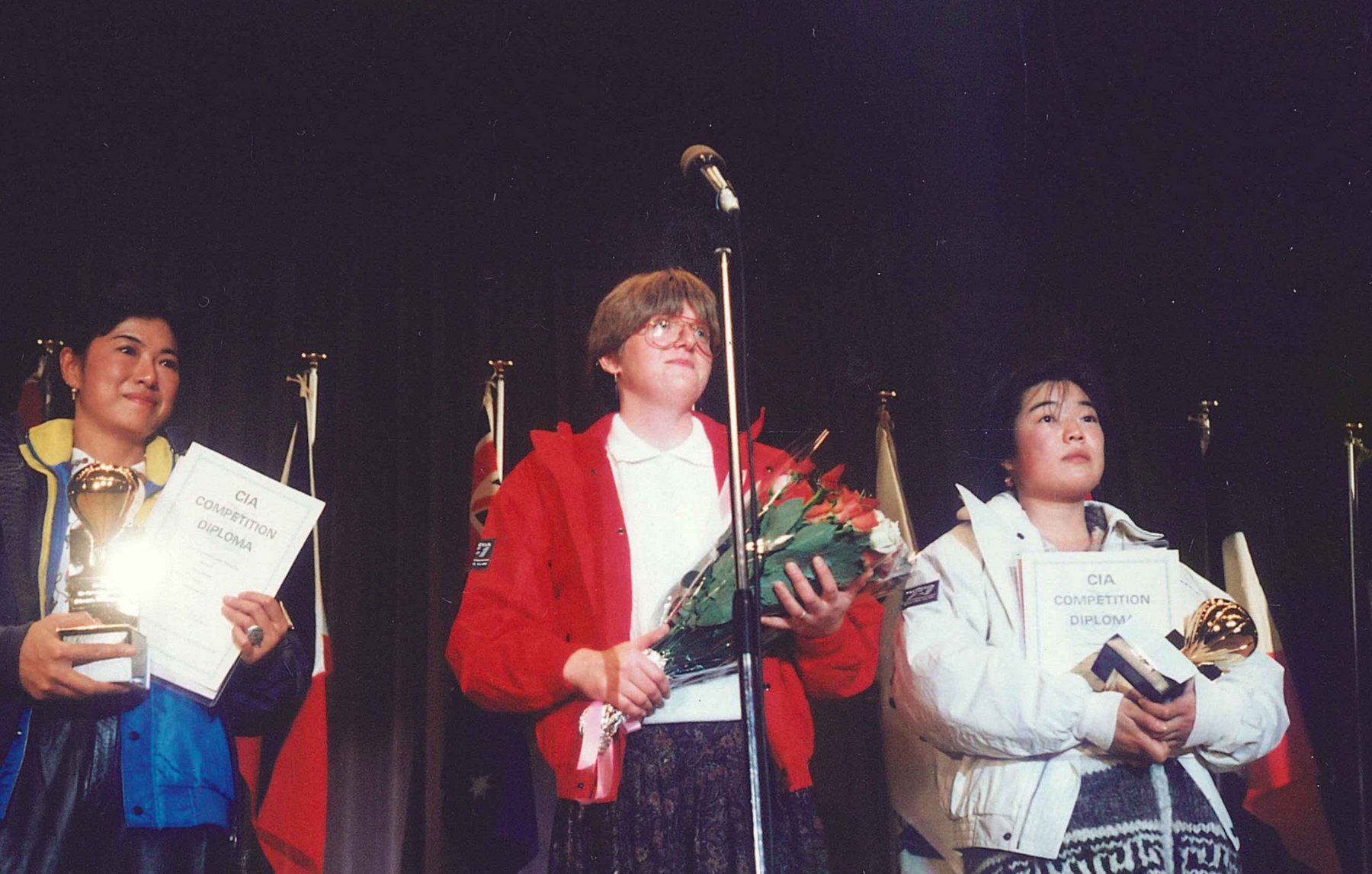 The Ladies World Cup in Saga- Lindsay on 1st place & Akemi on 2nd
This event was held as one of the titles, along with the Pacific Cup, during the Saga International Balloon Fiesta. The 1st Ladies World Cup was held in Saga, Japan in 1990 and it continued in Saga until 1996.
Both Akemi Takamoto and Lindsay Muir participated, with many other female pilots from other countries, in the 1st Ladies World Cup in 1990 in Saga. Like she has been doing these many years, Akemi was participating with her team that is only female members.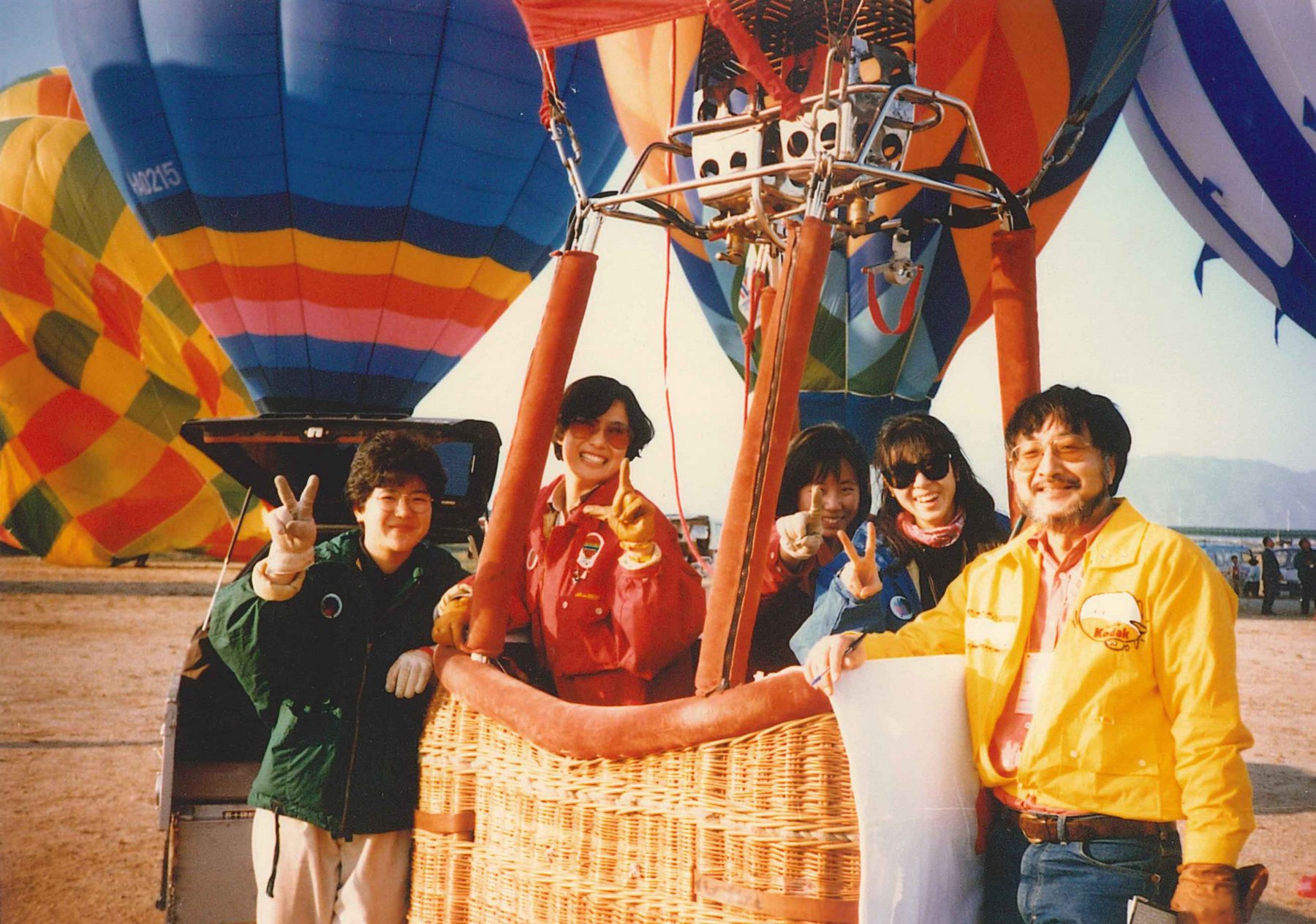 Akemi and her crew
Lindsay won the gold medal in Saga that first year. She also placed first in 1991, 1992 and 1996.
Akemi won the gold medal at the 4th and 5th Ladies World Cup in Saga in 1993 and 1994.
The stage of the Ladies World Cup moved from Saga to Mainfonds-Aubeville, France in 1997. France hosted the 8th Ladies World Cup along with the 5th Coupe d'Europe.
12 female pilots from 7 different countries had competed for 4 days with 14 tasks. And the event director was also a lady, Alison Odell. Masashi Kakuda (JPN) was there as the Jury President and Lindsay Muir (GBR) was a Jury Member with Dr. John Grubbström (SWE).
Akemi Takamoto and Matsuko Seo participated in the event for Japan.
Akemi Takamoto remember her first competition abroad and said:
"Everything was fantastic! The flights were so different as the wind speed and tendency were completely different from where I usually fly in Japan. I saw many great flight plans and beautiful approaches of European competitive pilots. I had a lot of fun being there, and experienced good friendships with the participants during the event."
She was doing very good until the last flight, but she had to achieve a very high score at the last task #14 JDG to win the title. After the last competition flight, she thought she did very good.
But Akemi finished in 2nd with the silver medal. Matejczuk Jolanta from Poland got a better result in the last task, and she won the gold medal.
Akemi said:
"I was disappointed about the last one!"
She laughed and looked happy as she remembered.
Matsuko Seo was there as well and finished in 4th place.
Matsuko said:
"It was a really nice and unforgettable experience. I remember that Jolanta's marker throwing was amazing. It was very dynamic and convincing."
She realized there are various aspects in order to achieve good results at the international stage, one of them was physical strength.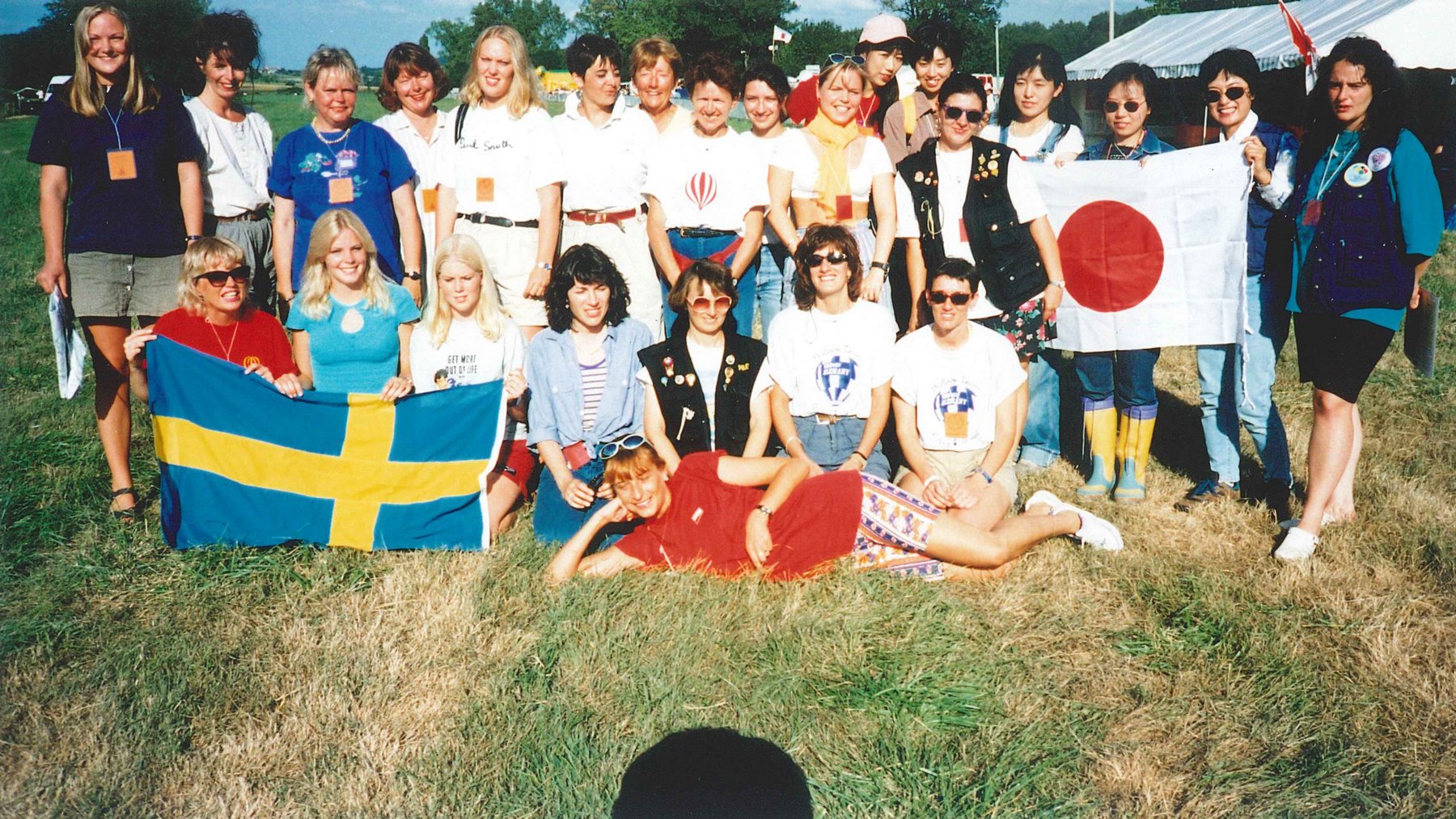 The 8th Ladies World Cup, Akemi is the second from the right, Matsuko is the fourth
Matsuko was away from competitions for some time but recently she re-started to compete. She is having fun ballooning again.
The last information I found was 12th Ladies World Cup in 2001, in Mainfonds, France
For 2010, the FAI Ballooning Commission was requested to approve a new category of World competition, only for female pilots.
Creating new categories, the Women's European Hot Air Balloon Championship and the Women's World Hot Air Balloon Championship were discussed at the FAI Ballooning Commission.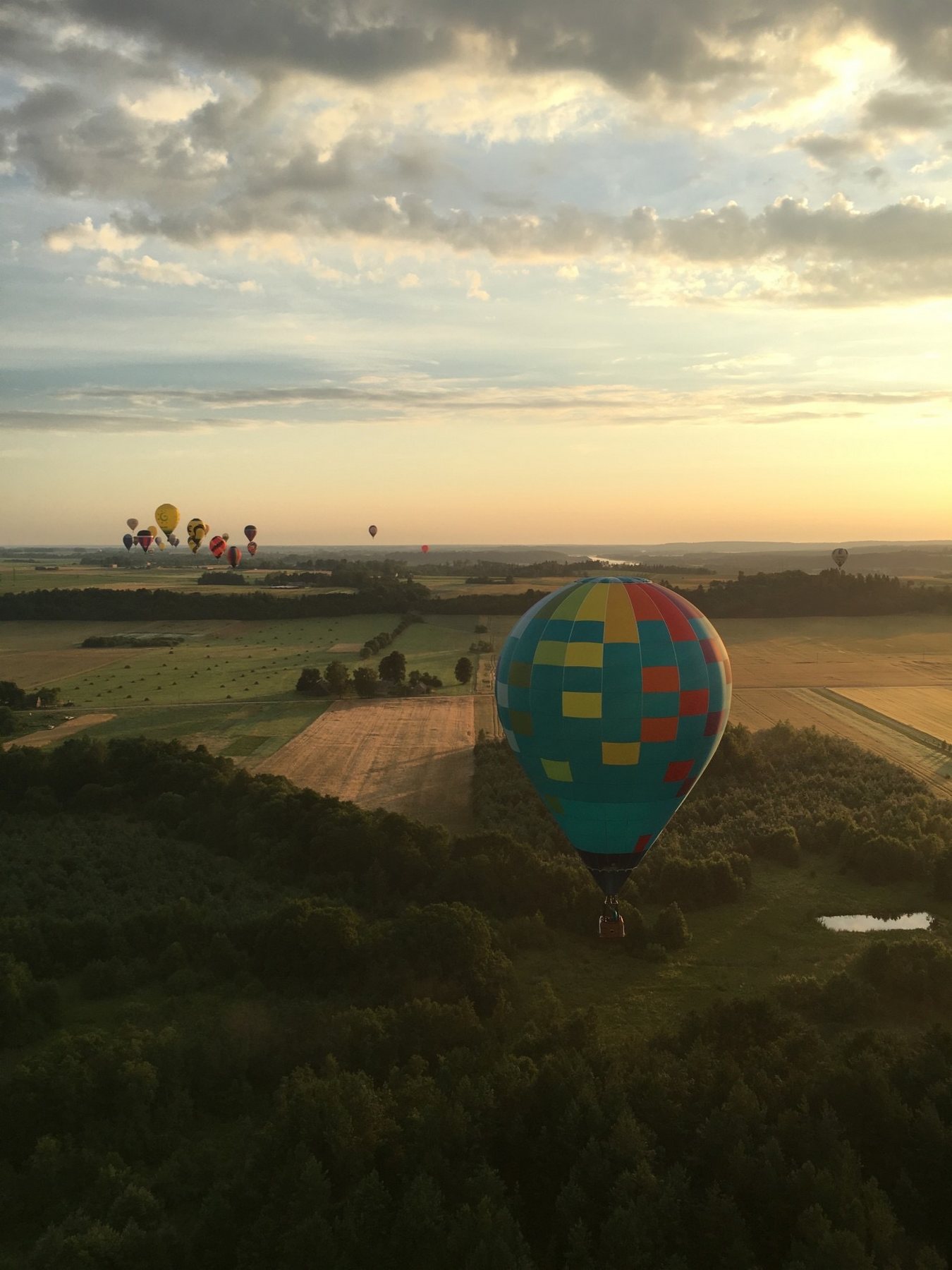 2nd FAI Women's World Hot Air Balloon Championship, Birstonas, Lithuania (photo by Kaori Naruse)
There were people, both women and men, who were in favor of this suggestion. And there were, both women and men, who were not in favor of it. In any case, the fact is that women just did not get opportunities to compete in the same way as men had been doing. Sanctioned events were approved for the Women's European and Women's World Hot Air Balloon Championships.
In 2010, the 1st FAI Women's European Hot Air Balloon Championship was held in Alyrusa, Lithuania (16 - 20 June 2010).
In 2014, the 1st FAI Women's World Hot Air Balloon Championship was held in Leszno, Poland (8 - 13 Sept 2014).
Lindsay was not in favor of having Women only Championships at the beginning. But her mind gradually started to change after she participated in the 1st Women's European Championship in Alytus, Lithuania in 2010. She placed 2nd while Gabriela Slavec became the first Women's European Champion.
In my interview of this FAI News subject, I had received her comments as below :
"For quite a few years I was virtually the only female competitor. Since Women only events have been running there has been an increase in top class women competitors. I think women only events have given women the opportunity to compete internationally and this has given them to confidence to compete and the opportunity to improve their skills."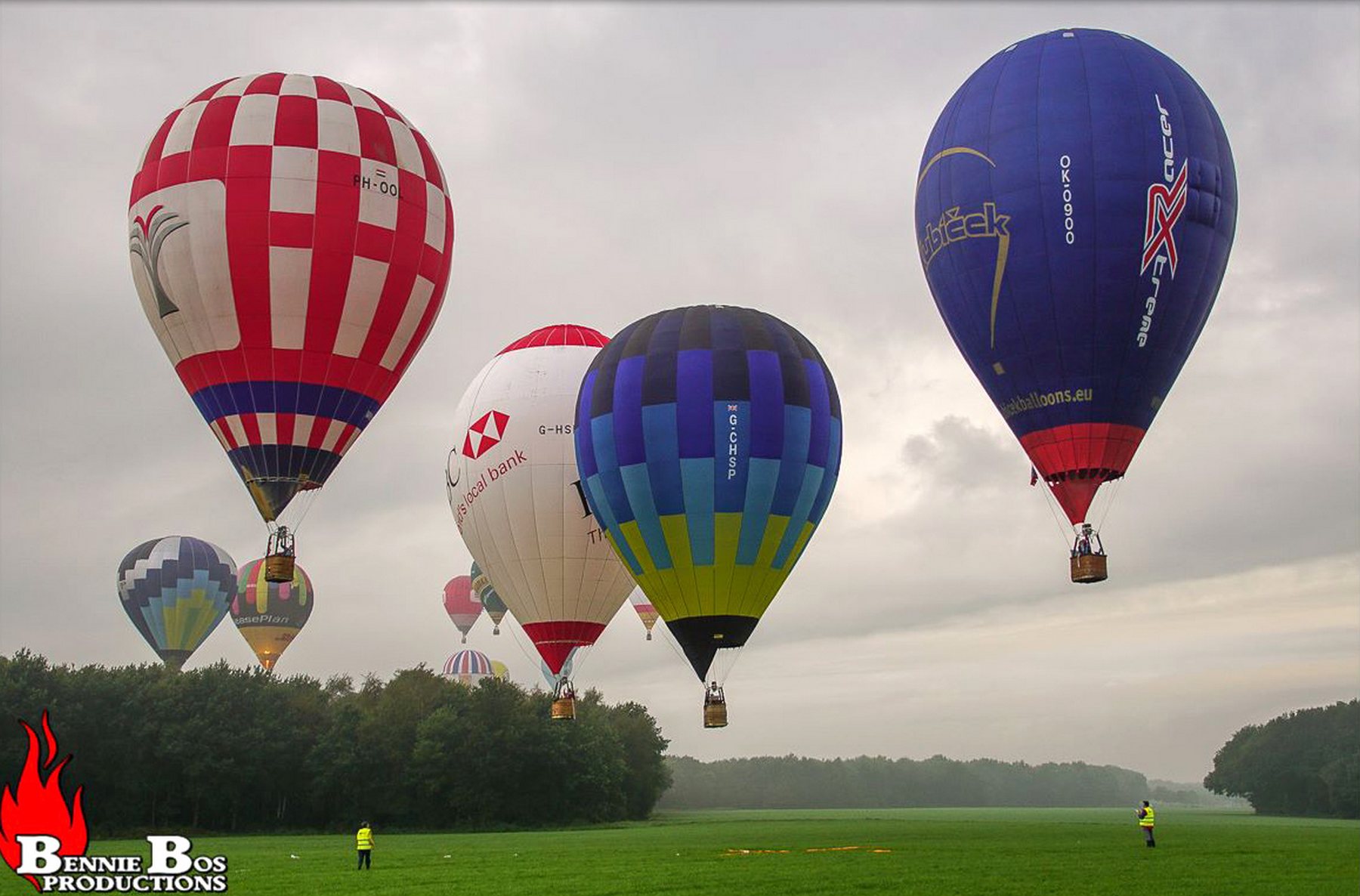 Lindsay approaching the target
Lindsay shared an article she wrote for Aerostat, the journal of the British Balloon & Airship Club (BBAC), after she participated in the first Women's Europeans.
"In 2008 I was asked whether I was in favour of women only balloon competitions. At the time my answer was "no, I didn't see there was any need for one" and this seemed to be the feeling of a number of pilots I had talked to."
So, what did make her mind change for favor of Women-only competitions?
Lindsay summarized her article of the 1st Women's European Championship for me:
Women's European Championship in Lithuania.
The event organizer enthusiastically encouraged her to participate by providing a balloon and retrieve vehicle.
The competition centre was also where the pilots and crew stayed, and where the briefing and refuelling took place.
There was a great deal of comradery among the female pilots.
Good to see many officials again who she knows well and they all did a great job.
Many complex tasks were simply fun to fly for all competitors although it was obvious that many of the competitors were reluctant to fly high as they had not done so before.
And she continued in the article as :
"Mathijs de Bruijin (Competition Director) was very gentle with the competitors at all the briefings and spent some time explaining the rules and tasks. I think his aim for the event was to make the tasks achievable so as not to dishearten the somewhat novice competitors."
So, have I changed my mind about women-only competitions? The simple answer is YES. I spoke to a number of the pilots after the event who all said they had a great time and that they virtually never had an opportunity to fly in this type of event as they were always supporting husbands / fathers / partners.
They were also pleased that I had agreed to compete as I added credibility to the event. I hope that the more novice pilots have learnt something from competing and that they will come back for more.
Hopefully, any future women-only events will not clash with the more conventional World and European Championships as, providing I qualify, they will take precedence for me. However, I do now think that these events will encourage more women into competition flying and I will support a Women's World Championship in the future."

Lindsay on the 1st place at 2012 Women's Euro HAB Championship
After interviewing female pilots who participated in Women Only Championships, I believe there is no doubt that having women events have encouraged women to be involved, not just as a competitor, but ballooning in general.
I would like to thank the three pilots, whom I admire, for their comments on this subject.
The 5th FAI Women's World Hot Air Balloon Championship will be held in September 2023 in Northam, Western Australia.
And cheer on the female balloonists from around the World!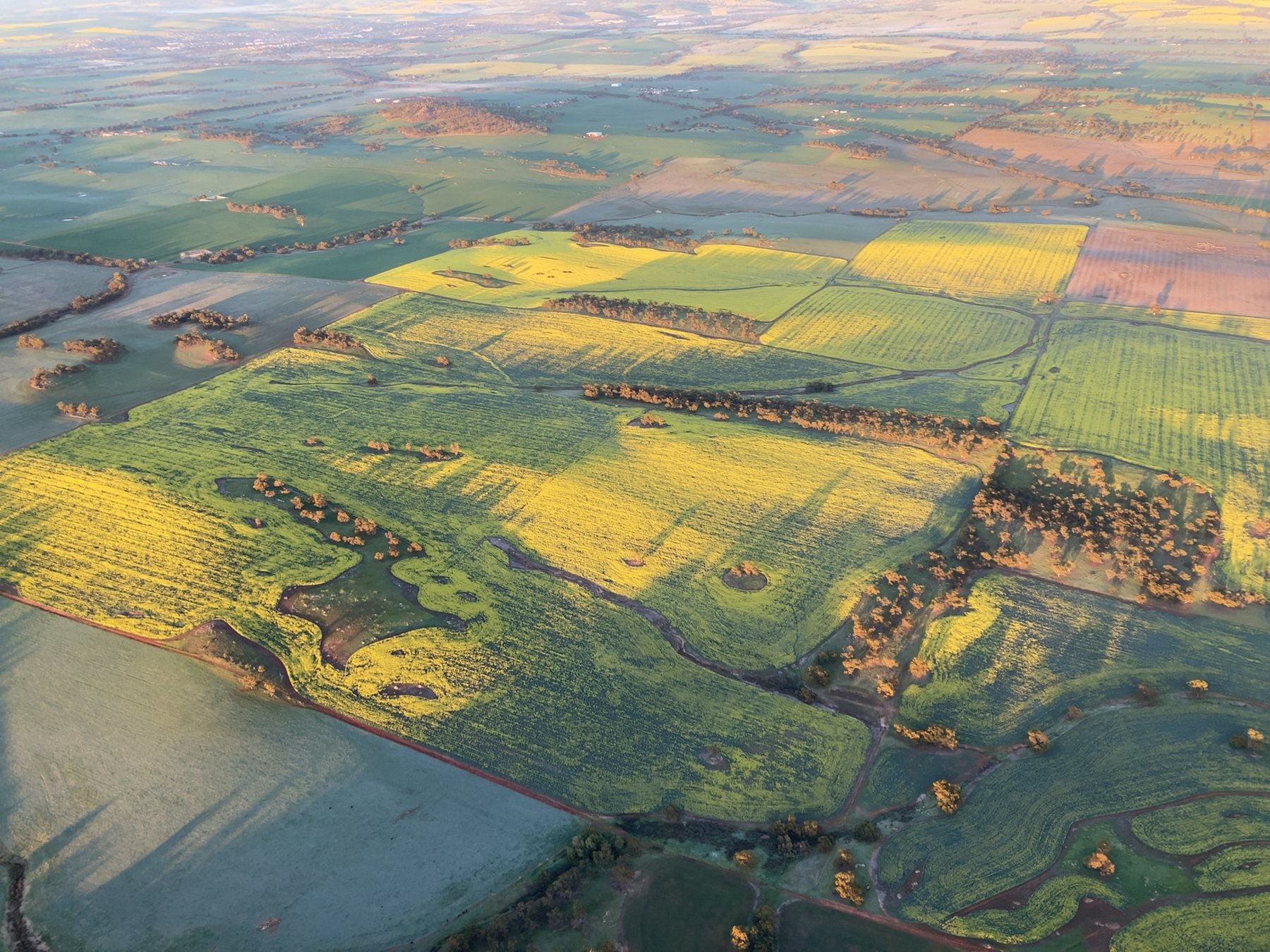 Beautiful Calona in Northam is waiting for balloonists. (photo by Katsura Endo)
Top picture: The 8th Ladies World Cup - Mainfonds-Aubeville, France, 1997 (photo by Akemi Takamoto)