Roland Pré takes Captain's seat at FAI Education Commission
For Roland Pré, newly elected President of the FAI Education Commission (Educ), learning not only from successes, but also failures, is integral to embedding the spirit of aviation in the hearts and minds of young people.
With a wealth of relevant experience at the Aéroclub de France as well as within France's national education structure, Pré is excited to take a more global outlook at education within aeronautics in his new role at FAI. He hopes to draw upon the values promoted in sport to harness enthusiasm for an international educational project around aviation.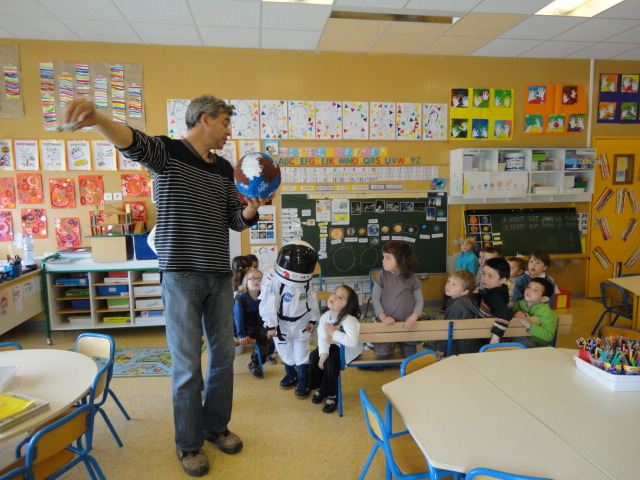 Pré introduces primary school children to the Apollo story
Inspiring the next generation
A Commission Working Group has been established, with the aim of researching and developing a project that aims to encourage children under 11 to participate in a simple competition based around model aircraft such as paper planes, parachutes or kites.
Pré explains:
"Many educational bodies within aviation have noticed separately that younger children may be missing out on being exposed to the sciences in primary schools. It can happen that teachers of under 11s are more experienced in languages or arts subjects than in STEM (Science, Technology, Engineering and Maths). The aim of the project is to therefore make it as easy as possible for teachers, or club leaders, to use, no matter what their background."
Technology will also be harnessed, with the capacity to submit simple videos and record successes and failures and share live results online.
A global outlook
The values imparted through such a project are highly important, says Pré:
"Teamwork will be fundamental: inclusivity and loyalty to team spirit will be emphasised, as well as respecting the rules and not cheating. Youngsters can also be proud to become part of a worldwide competition which will bring together children from Japan to Jamaica, Estonia to Ecuador."
The idea has been developed partly in collaboration with the FAI's Aeromodelling Commission, whose successful 'Rookie Project' is a source of inspiration and will be linked to the development of this 'Paper Plane' competition.

Children participating in FAI's Rookie Project

Working with FAI Members and other Commissions
Another focus for Pré's tenure as president is in sharing ideas. He will oversee the creation of an inventory of educational projects from around the world, with FAI Members contributing their success stories, as well as reporting on those projects which did not work so well, in order to build and collaborate.
"If we have a larger number of FAI Members participating in the Education Commission meetings and sharing their ideas, I believe that these ideas will grow and so we will have the opportunity to make a huge impact."
The lessons learned from mistakes are an important source of information that should not be ignored. Pré continues:
"I also want to understand more about the people who aren't interested in aviation. Why not, and what can we do about it?"
Inspired by history
This attitude has been earned from Pré's 25 years participating in the Youth and Education Commission at the French Aero Club, as well a passion for educational reform in general.
Some of the projects he has worked on in France have seen youngsters learn about the various jobs in aviation at a 'round table' for 13-year-olds, assembling aircraft in the space of 18 days, or pairing experts in aerial navigation or engineering with teachers to talk about their subjects. He also participated in an exciting scheme for kids in holiday clubs to fly in a 4-seater aircraft, taking on the roles of navigation, fuel monitoring and radio communications.
But how did Pré end up as a commercial pilot for UTA (part of Air France)? More often than not, people involved in aeronautics have been inspired by a family member. Not so in Pré's case. Born in Lyon, his mother worked for the postal service and introduced the family to skiing; his father was an artisanal worker.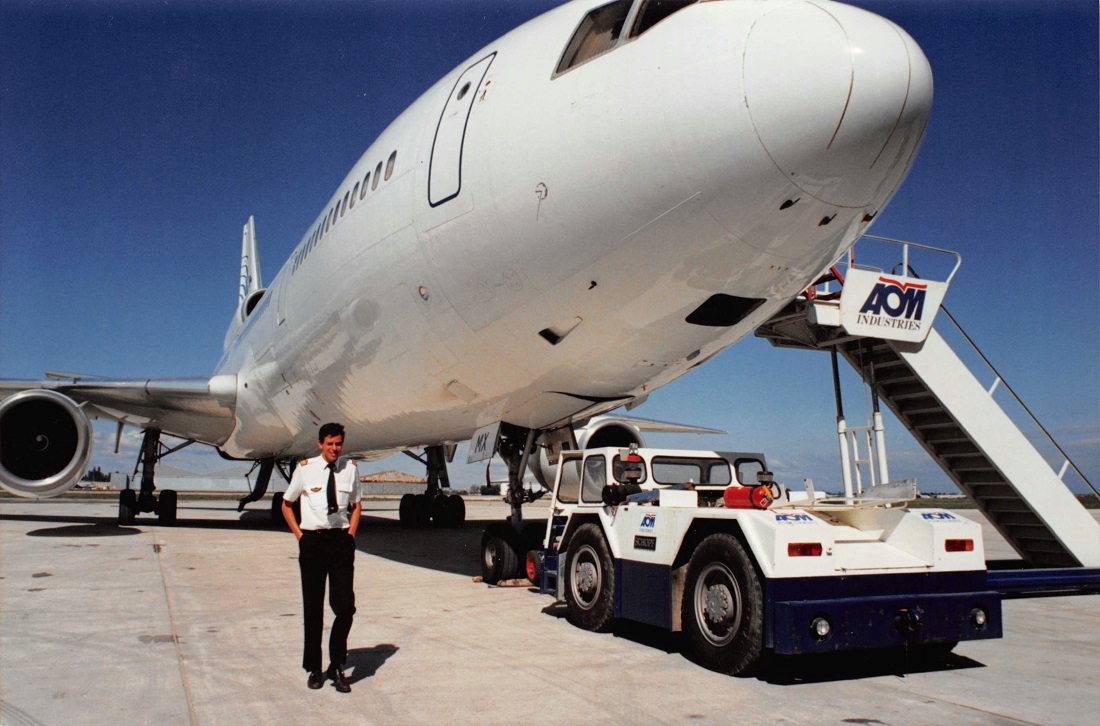 He managed to secure a place at the ENAC (France's national school for civil aviation) in Montpellier, which gives free training but with places limited to around 15-20 per year.
"At that time, the airline would come directly to the school to head hunt students. It was a great time, we got given long haul flights straight away. We were wide-eyed with the opportunity!"
Sharing his hometown of Lyon with French writer St Exupéry, the adventures of aviation were never far from his thoughts, and Pré certainly appreciates FAI's role in the history of aviation.
"In France we recently celebrated the anniversary of Adrienne Bolland's crossing of the Andes; she was remarkable. There are so many stories of the early aviators to inspire young people. Their courage, their fearlessness, their determination… These are the values that we want to put in the spotlight at the Education Commission."
Clearly passionate about his subject, Pré believes that aviation can be embedded not only into sciences but also history, geography, literature, maths… "We just need to get the teachers on board," he emphasises.
How to get involved in EDUC
Pré will represent the FAI Education Commission at the 117th FAI General Conference being held in Dayton, Ohio, USA, on 26 and 27 October 2023 and will look forward to meeting as many delegates as possible in order to listen and share ideas. As for Commission meetings, whilst he strongly believes in the collaborative atmosphere of person-to-person encounters, he hopes that future plenaries can be held in hybrid format to encourage wider participation.
Anyone with an interest in the work of the FAI Education Commission is welcome to contact FAI's Secretariat to find out how to get involved.