Women's Hot Air Balloon World Championship : Who will bring back the Gold Medal to which continent?
By Hiromi Furukawa (JPN), hot air balloon Pilot, CIA PMR & Officials Subcommittee member
The 5th FAI Women's World Hot Air Balloon Championship (WWHABC) in Northam, Australia is quickly approaching. It was planned for 2021 but, as we all know, due to Covid-19 restrictions, it was postponed to this year, 2023.
For the first time the WWHABC will be hosted outside of the Northern Hemisphere.
Date : Practice flights 2nd and 3rd September / Competition flights from 4th - 9th September
Location: Northam, Western Australia, Australia/ 100km east of Perth
The last WWHABC was held in 2018 in Poland so five years have already passed.
Everybody, most of all, all the female pilots in the world have been waiting for this moment.
There will be thirty female competitors from 13 countries competing in Northam.
One of the competitors is Australian, Nicola Scaife, who won both the 1st and 2nd WWHABC. Let's see if she can win the Gold Medal in her home country.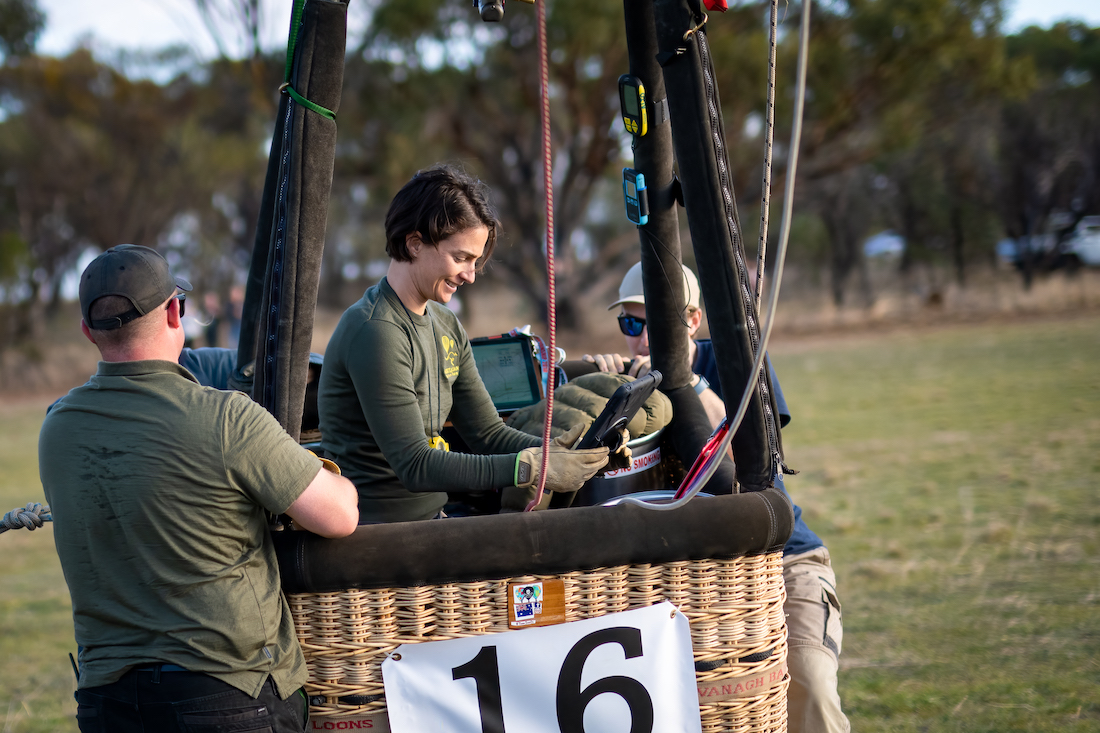 Here are some of her comments:
Despite these early wins, my motivation to win a third title in my home country is very strong. The Women's World Championship is a very important event for pilots. Women can compete and gain experience at these high levels, which in turn builds confidence and skills to be competitive in other mixed gender, male dominated competitions. At the last open World Championship, for example, there were 105 pilots competing, and only five were women. Already we are seeing positive changes with representation of women at high level events.
The last few Women's World Championships have been just as competitive, serious, and skillful as any open World Championship, however there is a sense of support and appreciation amongst the pilots which gives these events a special feel.
Communities really embrace these championships and are very welcoming to balloon teams. From experience, I know Northam will be no different.
Not only is Northam an excellent place to fly, but the locals also really do help make the event what it is, and I am looking forward to welcoming many of my friends, some of the world's best pilots, to our country in a few weeks' time.

Here are comments from FAI Ballooning Commission Secretary, Sanne Haarhuis, who is a pilot participating:
I love women's events because while in the air we compete with each other, back on the ground we praise fellow pilots for what they have done, and we celebrate each other's scores.
I think it is great that the Women's Worlds events stimulate women all over the world to start or keep competing and to improve their skills to become a world level competitor.
I can't wait to come to the other side of the world and experience the Australian ways!
WOMEN WITH WINGS
These female pilots and all the women who are involved can encourage the future female generation who are not yet involved in air sports.
See for more about FAI WOMEN WITH WINGS.
You can see information on all the competition pilots for this event here.
The International Music and Food Festival will be held on the day of the opening ceremony of the WWHABC, 2nd September. The competitors will be introduced there. There are many activities scheduled where visitors can experience more about hot air balloons.
Useful Links :
For more details, here are some useful links.
About Northam and Australian Nationals
An interesting fact about Northam and early balloon competition in Australia.
At the end of the 1970s, the Australian National Balloon Championship started in the eastern part of the country. Then the Nationals were held in Northam in 1981 and 1984 with success. After that, due to various reasons, the Nationals were held back in the eastern part of the country. But a plea from balloonists for a new and exciting venue fell on Northam ears and they organized the hugely successful National Championships in Northam in 2015 & 2017. Now they are hosting the 5th FAI WWHABC in 2023.
Join us and keep your eyes on this 5th FAI WWHABC from 2nd to 9th September, either on-site if you can and on social media platforms as well.